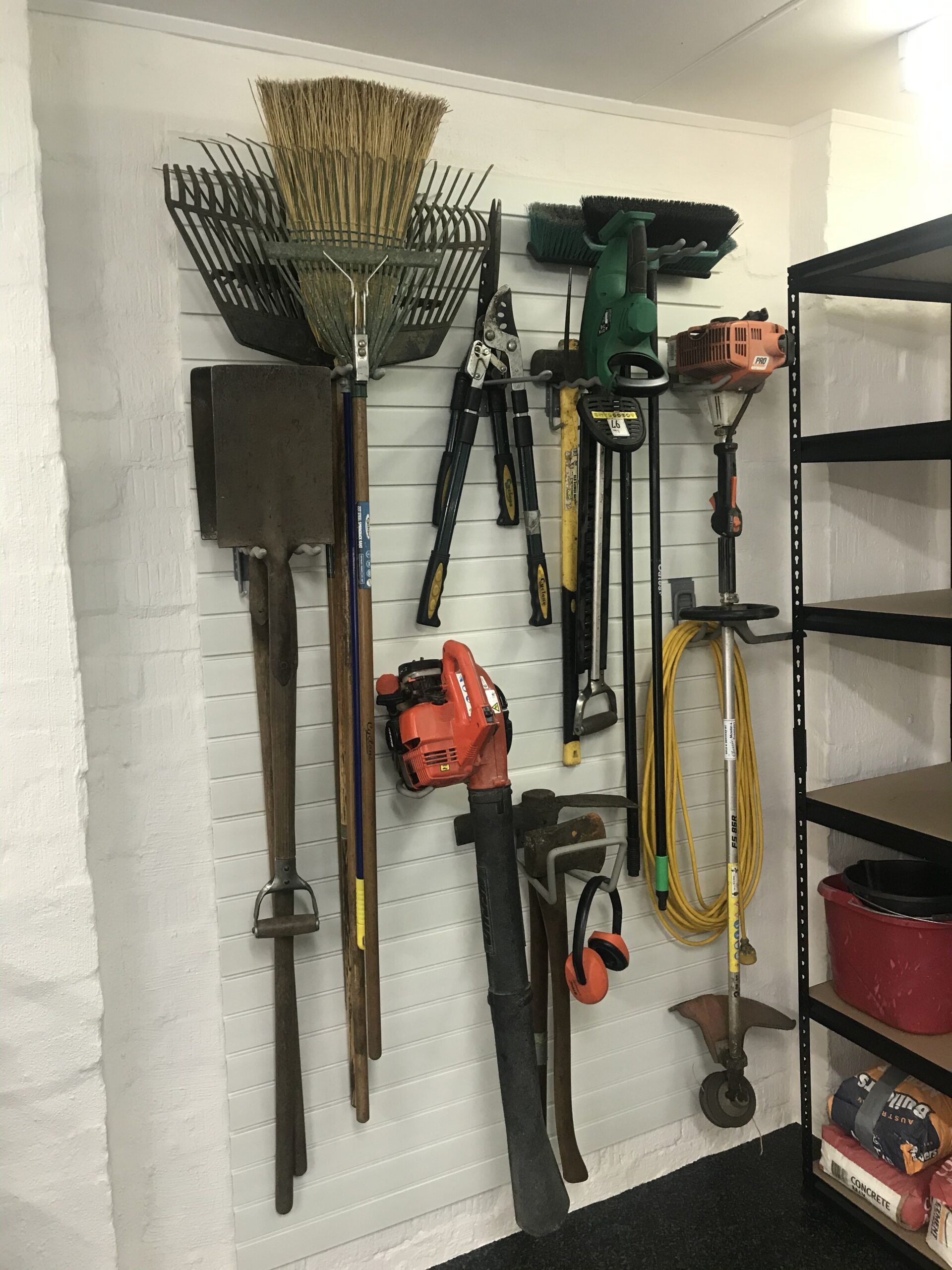 Today's post is about Dale and his 21 gardening tools which he managed to squeeze on one 1.2m x 1.8m wall. I think its quite an achievement and worthy of an article.
Email Exchange
I received this email from Dale about a month ago
Hi Sales,

Do you have a display centre or likes in Melbourne where your products can be looked at? We want to refurbish our garage storage however would really like to view what you offer before ordering.
I replied with
Hi Dale and thanks for your email. We primarily sell via our online store but I do welcome customers to visit me directly (my home) and I can show them the wall panels and accessories as well as answer questions.

You are more than welcome to do the same. I am home most days so can be flexible with times.

We are located in Ashwood (near Chadstone).

I can also help you with a quote of our solution once you have measurements of the wall area you want to cover.

My contact details are below if you would like to call me.
After a few more emails over a couple of weeks, we managed to organise a time for Dale to visit. Whilst he had the Brite White panels in mind, he wanted to ensure that the panel colour was not overly white.
The dimensions of his wall are 1.2m x 1.8m. Six of the 1219mm Brite White panels would be just perfect. Given the wall was a rendered brick wall, he also needed the mushroom nails for installation plus 6 Installstrips.
In terms of accessories, he started with a couple of hooks and then returned a few days later to buy some more. In fact he actually brought some of the tools with him so that we could test them out across a range of StoreWALL accessories.
21 Gardening Tools
This is how we matched them:
Rakes and Spades – Heavy Duty Tool Hook
Brushcutter – Vertical Tool Hook
Blower – Vertical Tool Hook
Brooms – Heavy Duty Tool Hook
Large Hammers – Heavy Duty Tool Hook
Branch Lopper – 300mm Power Tool Bracket
Axe and Picks – Heavy Duty Utility Hook
Power Cord – Cradle Hook
In total Dale was able to fit 21 Gardening tools on his small wall. I think this is quite an achievement. Most importantly it also meant that every gardening tool which was previously on the ground, was now up on the wall and out of the way.
Sherbrooke's review can be found here.