GARAGE STORAGE SOLUTIONS FOR YOUR HOME OR BUSINESS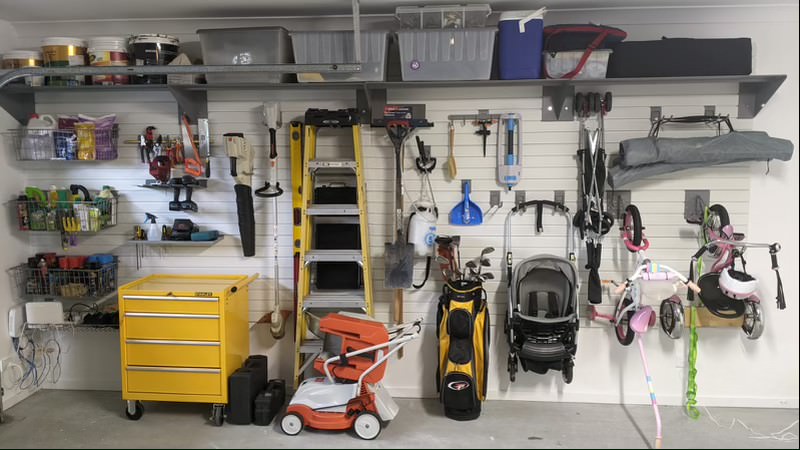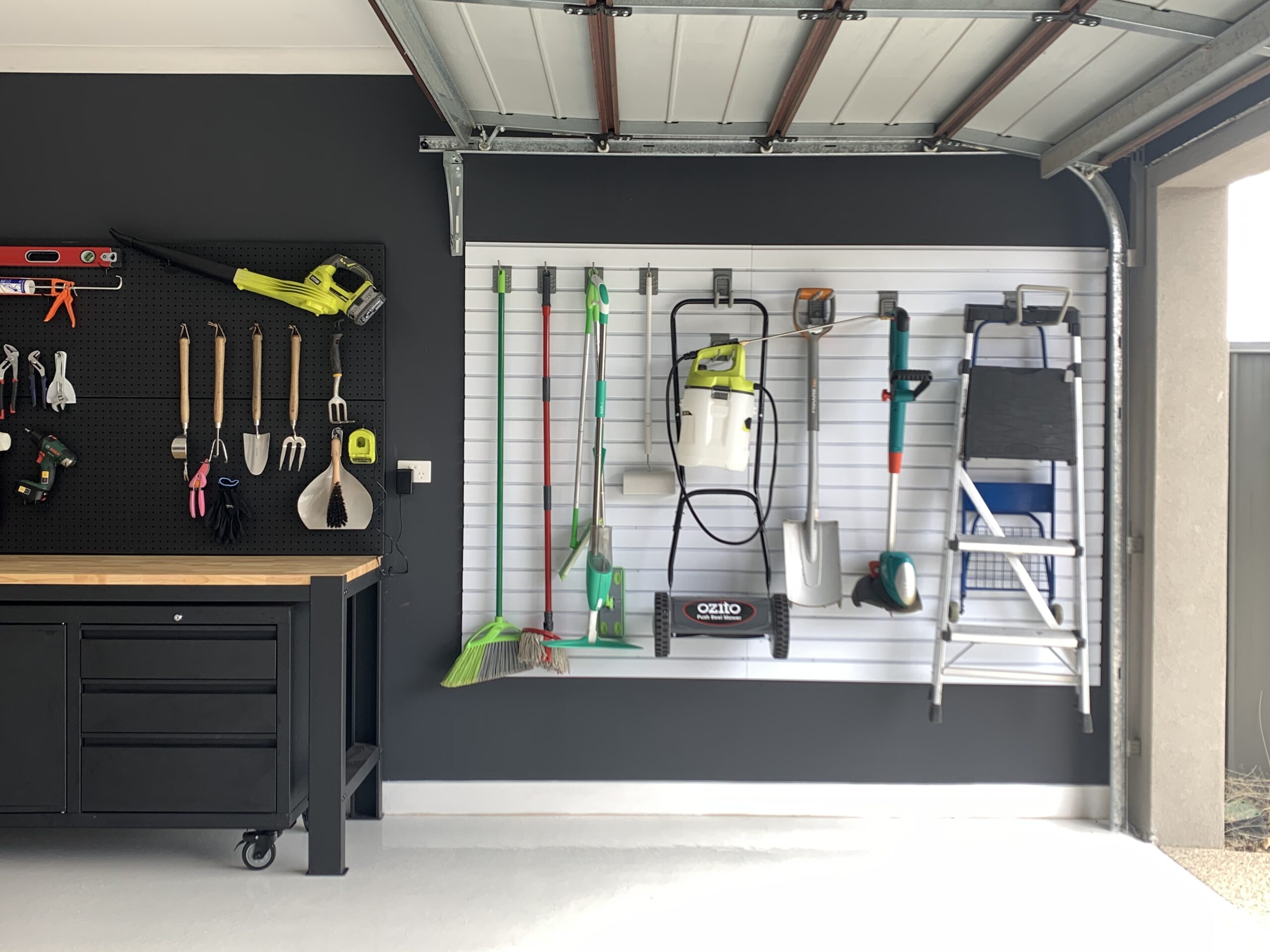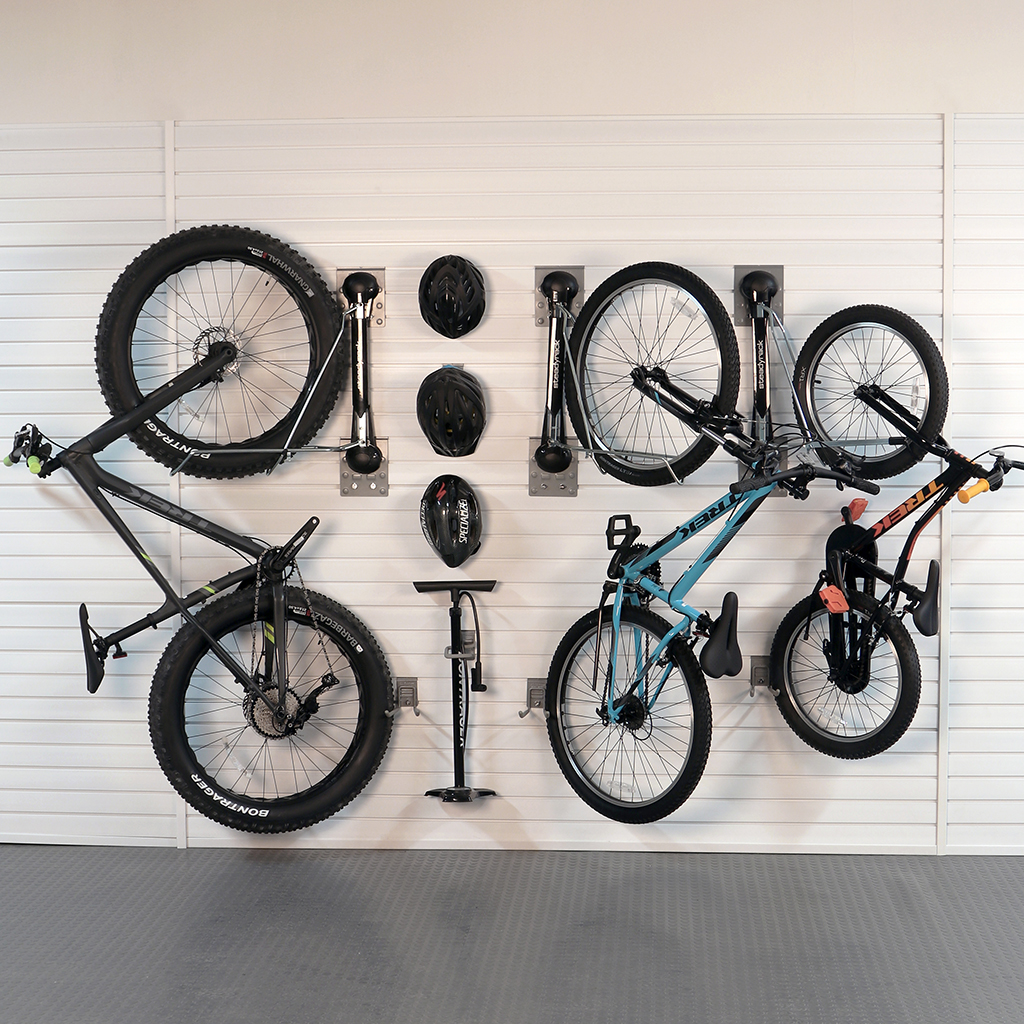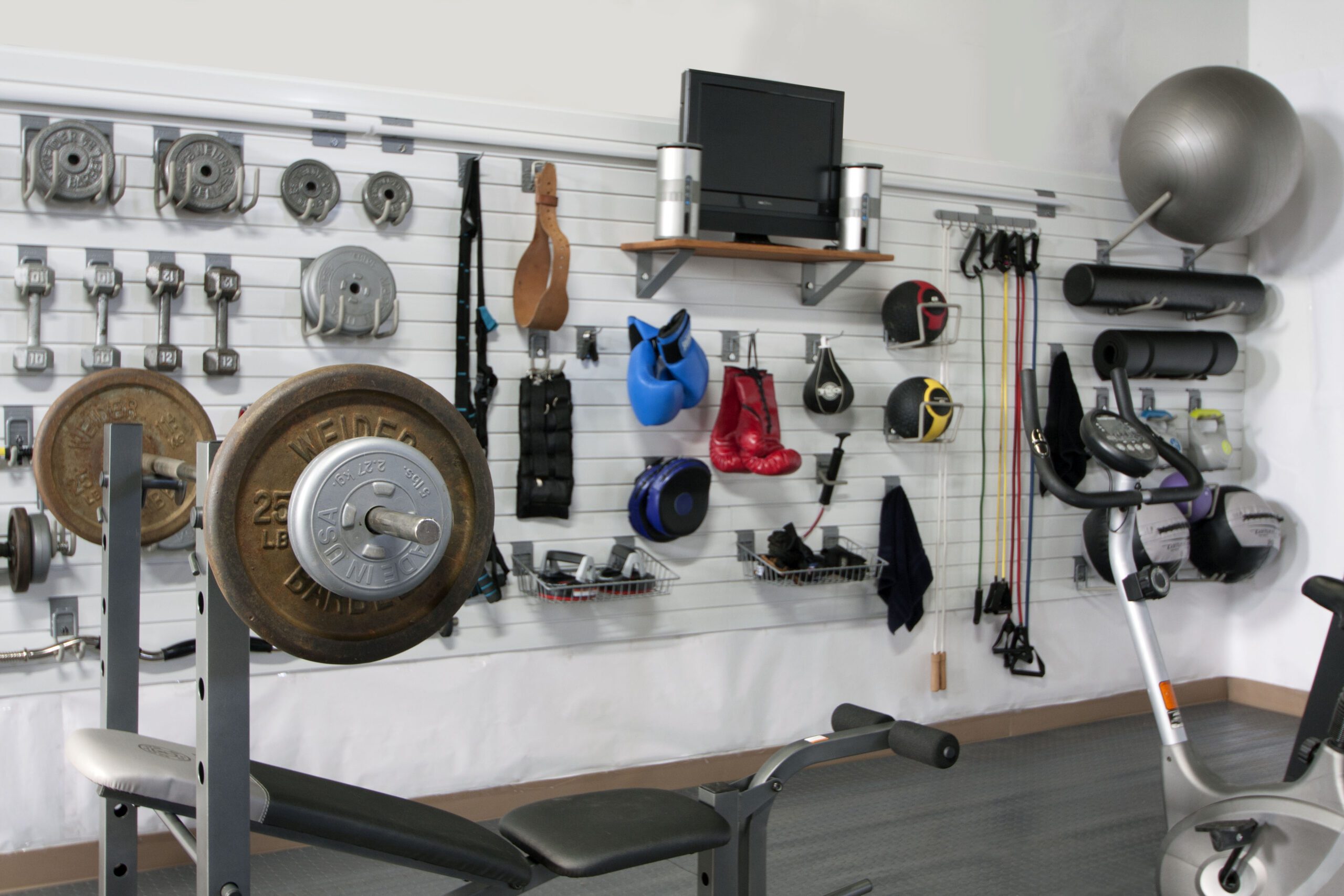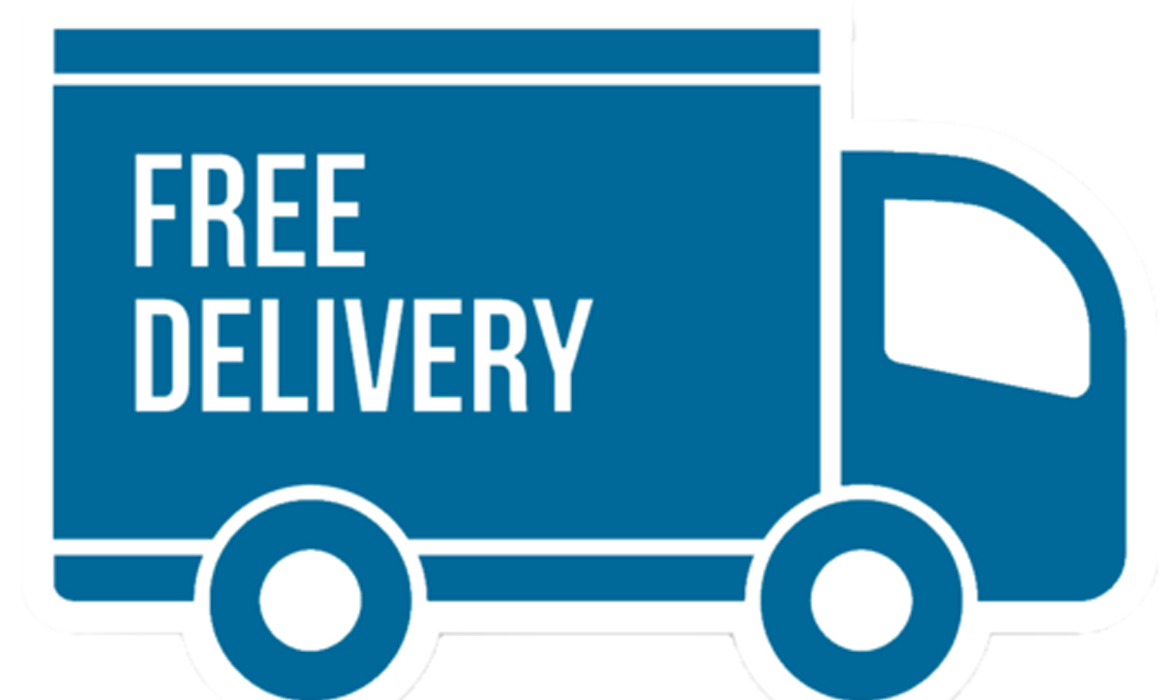 Garage Storage Solutions
Premium Garage Storage Solutions
Reclaim your garage floor by storing your items on your garage wall.
Garage Storage Ideas
Garage Organisation Ideas
Maximise your garage storage by using your garage walls.
StoreWALL Wall Panel Sale
StoreWALL Wall Panel Flash Sale
10% OFF Basic Duty Wall Panels
Bike Storage
Best range of bike storage solutions for any size garage.
Sports Equipment Storage
Sports Equipment Storage Solutions
Turn your garage into your personalised fitness room.
Free Delivery
Spend $1200 or more and enjoy free delivery.
Exclusions apply. See below.
Expand and organise your space with wall-mounted storage solutions from StoreWALL Australia. Organise your garage, workshop, storeroom, or even laundry with StoreWALL's superior garage storage solutions.
With superior materials and construction, our garage systems are built to last. Our superior strength slatwall panels are rugged and waterproof and can be installed on all surfaces including plasterboard, concrete or brickwork.
We offer the largest range of slatwall colours, including Brite White, Weathered Grey, Black, Barnwood Grey, Whitewood, Global Pine, Graphite Steel, and Rustic Cedar. Compliment your StoreWALL slatwall panels with our extensive range of industrial-grade Hooks, Brackets, Shelves, Totes, Bins, and Baskets.
All StoreWALL accessories come with our exclusive all-metal CamLok™. This amazing device helps keep accessories locked in place… until you decide to move them. We offer a great range of finishes to suit your room. There's a look for every space. Trust the things you value to StoreWALL, the best value in garage storage solutions.
Get started by calculating the size of your walls using our new Wall Panel Estimator. Simply enter the size of your wall and we will calculate the number of panels you need and the approx cost of your project. Get started here.
First-time visitor? Enjoy $10 saving on your first order when you spend $200 or more. Use Code: STOREWALL10
GARAGE STORAGE CATEGORIES
STRONGEST SLATWALL SYSTEM
StoreWALL's range of accessories is industrial grade and built to last. StoreWALL systems are constructed to hold your heaviest items (90KGs or more). Our waterproof thermoplastic garage wall panels won't weather, dent, or fade. Our exclusive CamLok™ locking technology secures items to your new wall. All backed by our extensive 5-year warranty.
HIGHLY CUSTOMISABLE
StoreWALL offers the most customisable Slatwall panel system enabling you to securely add Hooks, Brackets, Shelves, Totes, Bins, and Baskets to store your belongings. Then update and change it whenever you need to. Whether it's for your garage, workshop, laundry, or gym room, we can help you get organised.
StoreWALL offers 5 different bike storage solutions, including padded brackets, storage hooks that are fixed, bike storage hooks that swivel, and a bracket that will work with the Steadyrack Hook. Best of all, StoreWALL's Bike Storage solutions allow you to move your hooks and brackets whenever you need to, ensuring your garage space is always keeping up with your needs.
HOOKS, BASKETS, SHELVES & MORE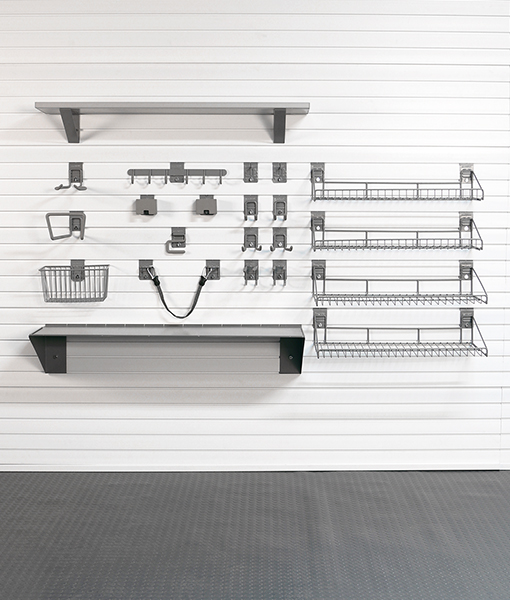 StoreWALL offers the best and most secure range of accessories on the market. We have over 40 varieties of industrial hooks, bins, baskets, shelves, and brackets. All accessories are made of industrial steel. Move them around, remove them, and add them. It's easy, safe, and secure. Access our online catalogue.
EASY INSTALLATION
StoreWALL offers an easy installation process enabling you to install our system yourself. Alternatively, contact one of our installers. We offer a great range of installation support materials and videos to help you organise your garage area. Our Installstrips ensure your new walls are solid and ready to support your heaviest items. The finish is clean without drill holes, with a professional look. We can also offer a free cutting service should you need your panels cut to specific lengths before they are shipped to you.
Learn more about how to get started.
GARAGE STORAGE SYSTEMS
StoreWALL offers solutions for every space, large and small, indoors and out. The durability of our Slatwall panels is second to none. Made from Thermoplastic, our panels are 100% waterproof, mould, mildew, stain-resistant, and easy to clean. We offer a great range of slatwall colours including Weathered Grey, Brite White, Graphite Steel, Black, Rustic Cedar, Whitewood, Barnwood Grey, and Global Pine.
Supported by our Installstrips the finish is clean and the strength allows you to hang and hold items as heavy as 90KG from your wall. Once installed, you'll wonder how you organised without it! Browse our products and build your own customised hanging garage storage system.
DELIVERY AUSTRALIA WIDE
We deliver Australia-wide, offering subsidised rates. Free Shipping can be accessed on orders of 1.2m Heavy Duty, Standard Duty, and Basic Duty Panels, and most accessories including Hooks, Shelves, Bins, Baskets, Brackets, and other Accessories when the total value of your order is over $1200. Our courier charges are shown in your shopping cart prior to you having to enter any payment details. We also offer a "Quote Me" option where you can contact us with your draft order and we can calculate delivery charges for you. If you live in Melbourne and want to save on delivery charges, please choose Click and Collect.
GARAGE ORGANISATION IDEAS
Stay up to date with StoreWALL's great organisation ideas, new products, and offers by subscribing to our newsletter.