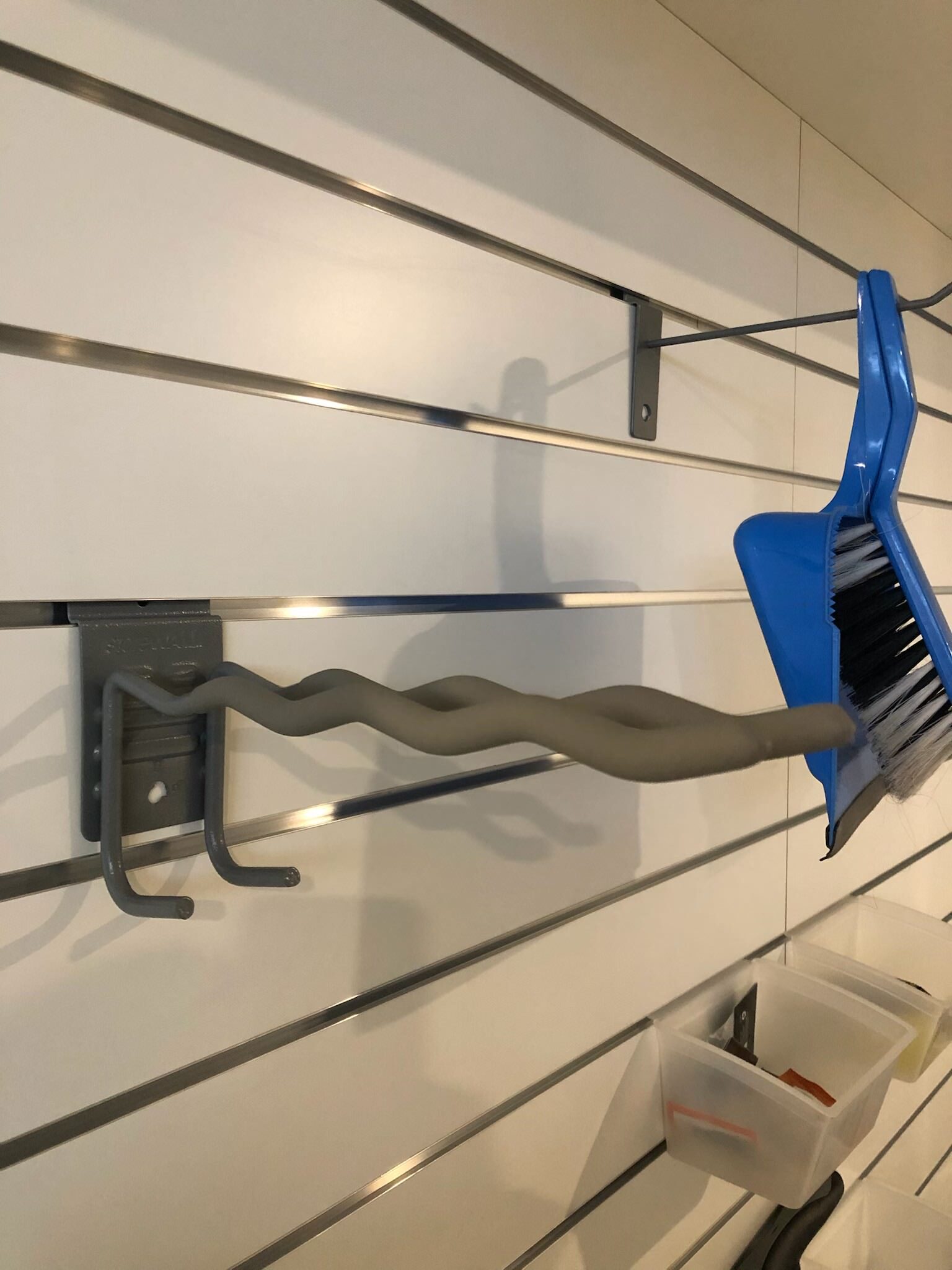 Over the past few months, we have received countless enquiries from households that have purchased or inherited MDF Slatwall Wall Panels and are looking for the best Slatwall accessories.
This is what your typical MDF Slatwall looks like. The grooves are 100mm apart, there is usually a metal trim in the groove, and the wall panel is made from MDF.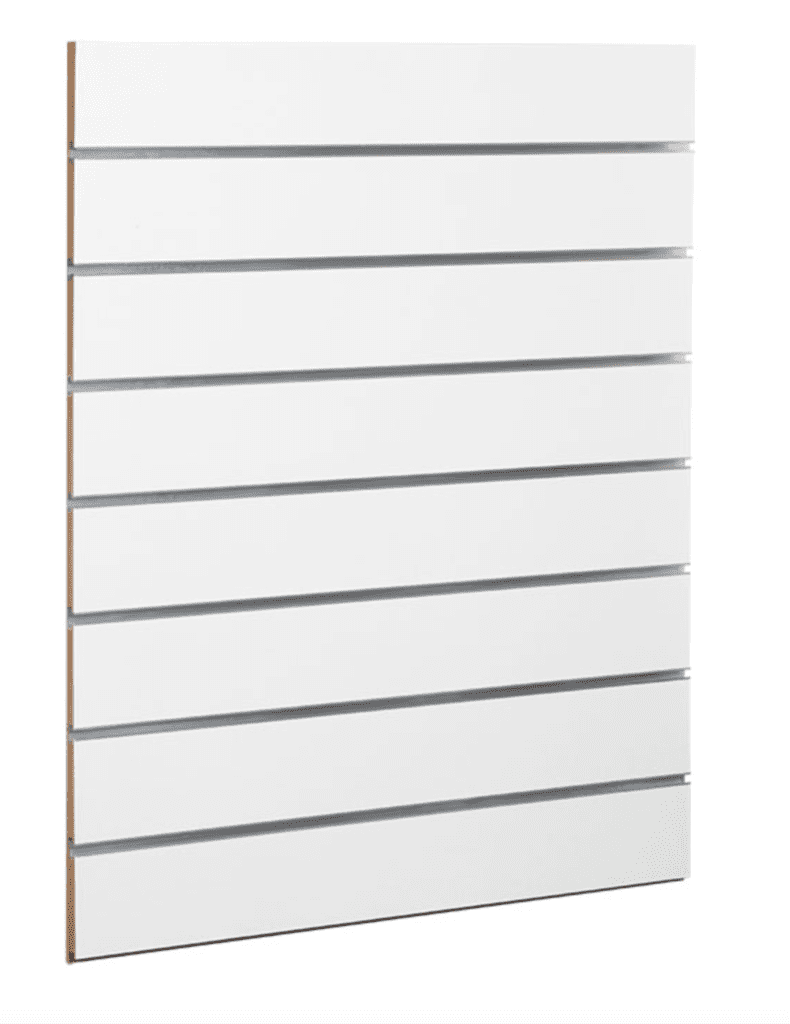 MDF slatwalls are very cost-effective and are usually used by retail stores. The range of accessories designed for them is also cost-effective. The downside is that the range is designed for retail environments, not your household garage.
Slatwall Accessories
If you jump on eBay or search Slatwall Accessories, you will find options that look like this: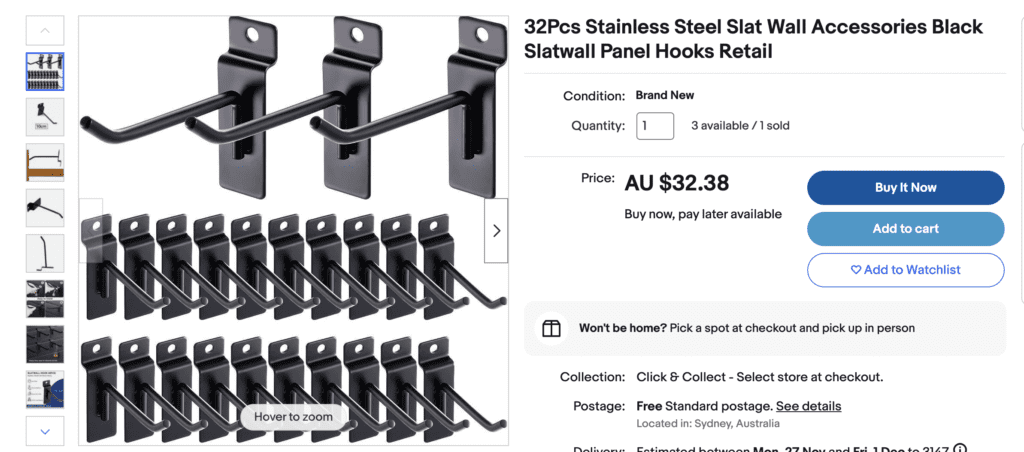 If you are going to be hanging small lightweight items like a dustpan, these hooks work fine. Search a little deeper and there are some shelves and some baskets.
Best Slatwall Accessories
StoreWALL's range of accessories is made of steel and powder-coated. Most hooks also have rubber tips to protect your items. Furthermore, the range is extensive and includes:
Over 35 types of hooks from hanging your bike to hanging your garden blower.
Over 15 metal shelves in various lengths and depths so you can store your boots, paint cans, garden, and sporting equipment.
8 different types of baskets. Deep and shallow, angled opening or square.
4 different-sized brackets so you can create your floating shelving.
Over 15 different-sized bins in various colours and shapes to hold smaller lighter-weight items.
4 Tote Bags for clothing and sporting equipment.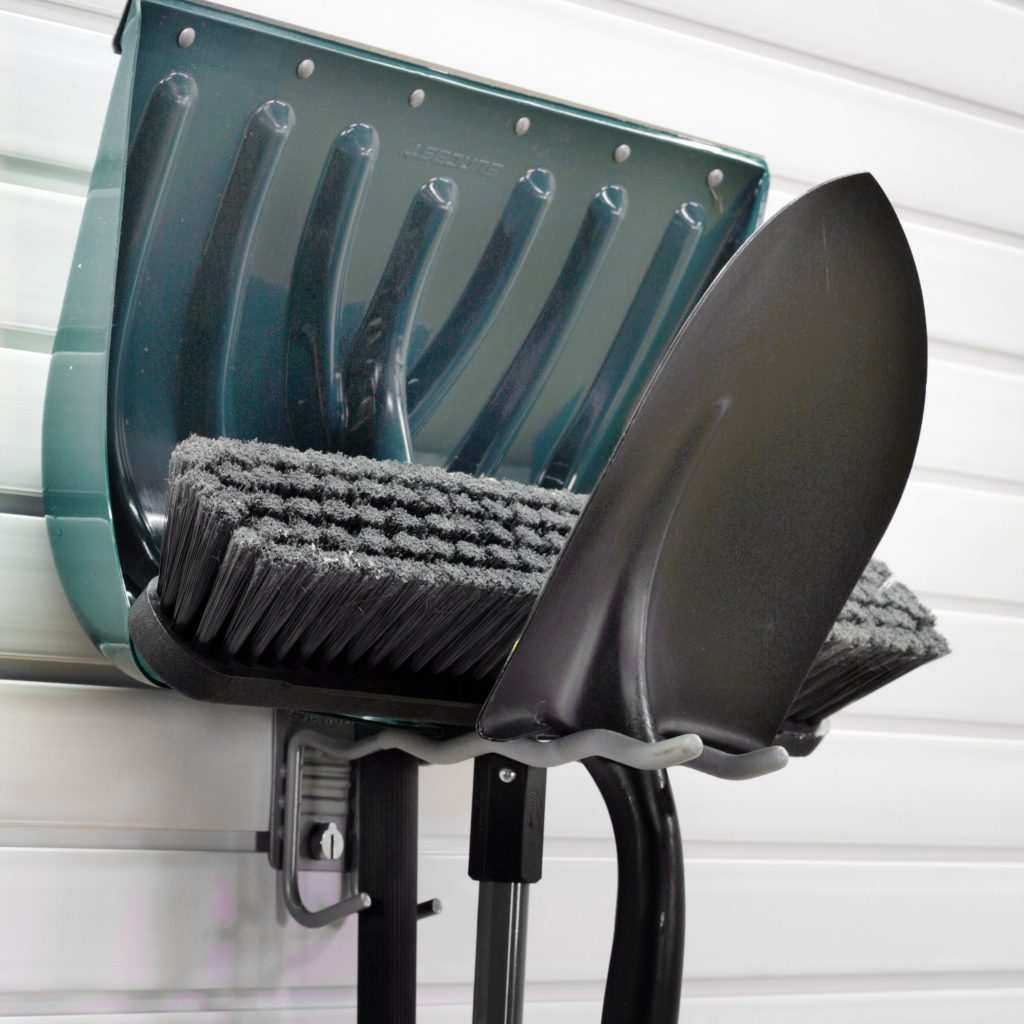 StoreWALL's extensive range ensures you have access to the best slatwall accessories in Australia and globally.
Removing CamLok
To enable StoreWALL's accessories to work on your MDF Slatwall, we only need to remove the CamLok. By removing the CamLok, the "L" shaped lip at the top of the accessory will fit into your MDF wall and support your stored items.
The end result looks like this: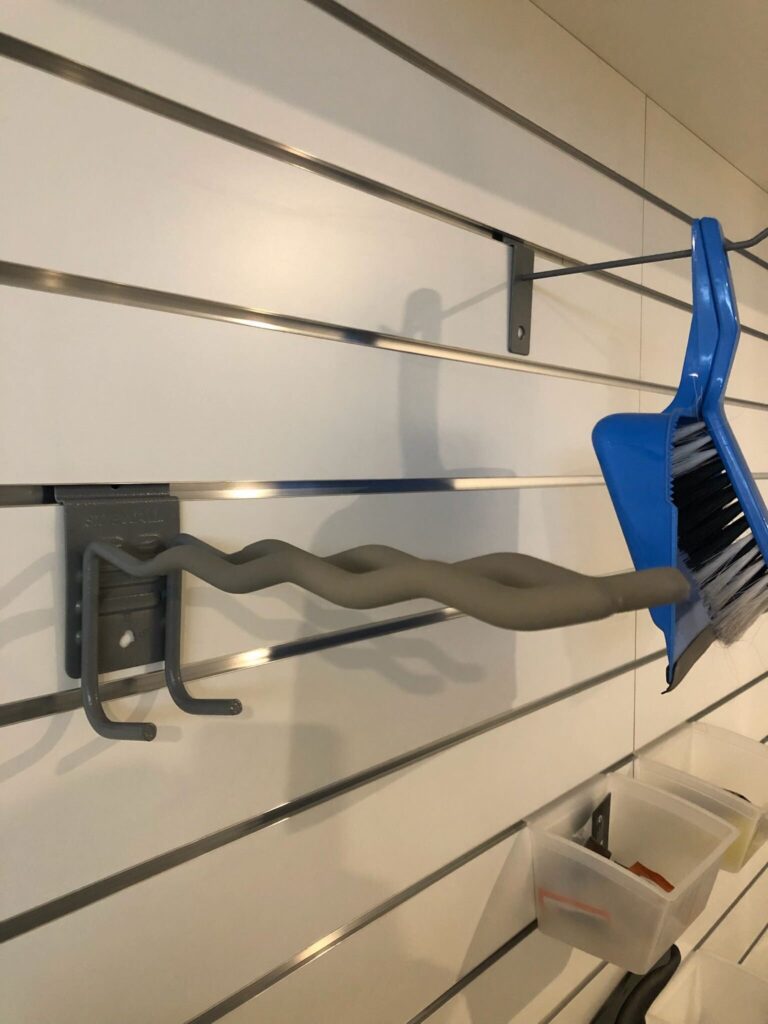 Whilst you don't get the extra security offered by CamLok, you are able to access a much deeper range. Just be a little extra careful removing your stored items from the accessory.