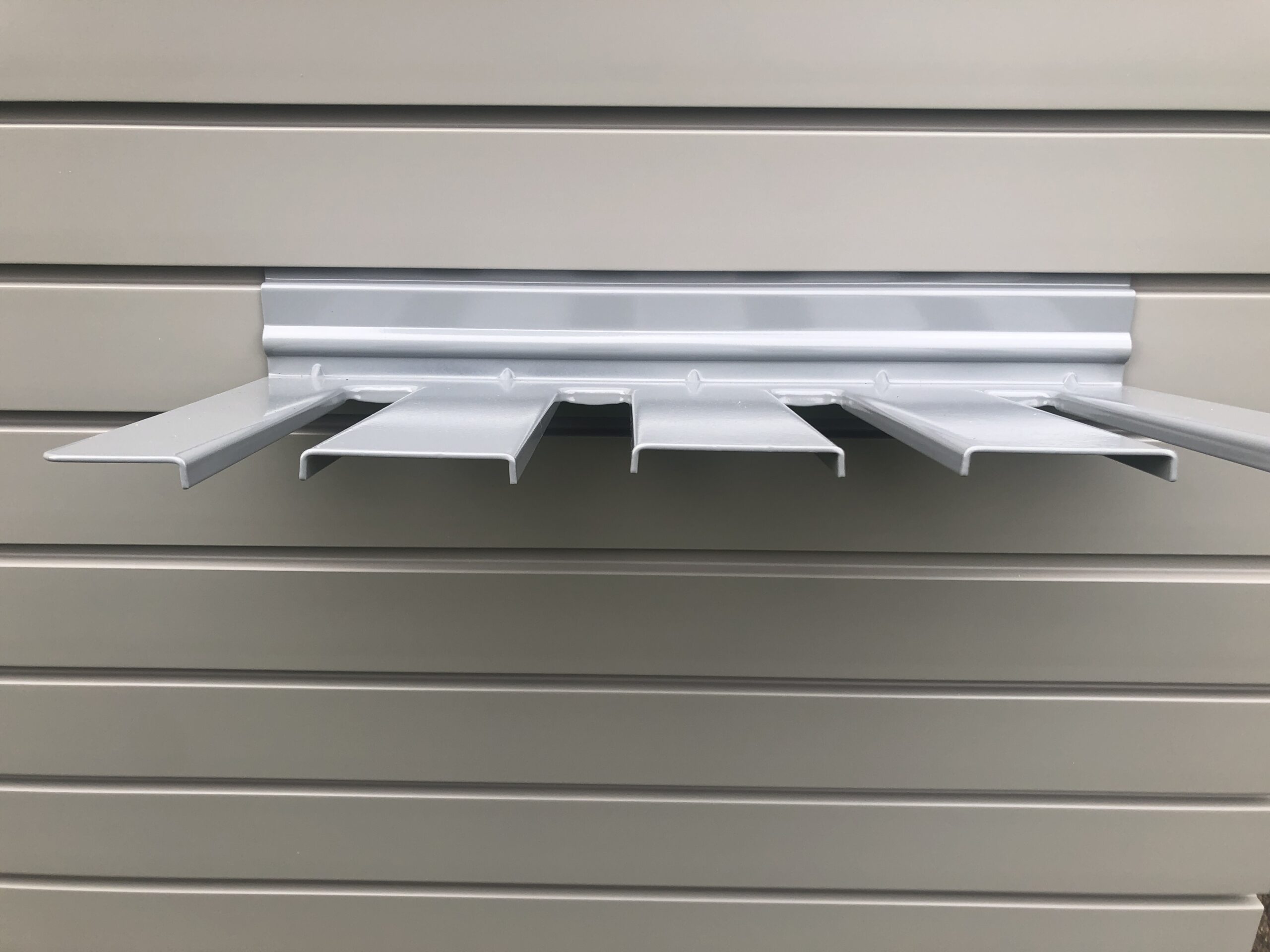 This month we added yet another new Shelf to our catalogue, the Power Tool Storage Rack. This new shelf is specifically designed to store multiple power tools and be used on your StoreWALL wall panels. It can also be used with many other slatwall and garage wall panel systems.
WALL MOUNTED POWER TOOL RACK
This Power Tool Storage Rack was originally designed to be screwed onto your wall. However, we have converted it into a versatile Rack for your slatwall installation allowing you to attach it to most slatwall systems available in Australia. Load your power tools onto the rack and have them easily accessible on your wall when you need them.
SUPPORTS UP TO FOUR POWER DRILLS
This new Rack has been designed to hold up to four power tools. Use it to store your driver drills, hammer drills, impact drills, and any other drill type you may own.
FREE YOUR WORKBENCH
StoreWALL is everything about making better use of your wall space. Our new rack is designed to utilise the unused space on your wall, freeing up your workbench and work area. Keep your expensive power tools free from kid's hands by hanging them on your wall.
SUPER DURABLE STEEL
Our new Storage Rack is made super durable from powder-coated steel, which will resist rusting and last for years.
DESIGNED FOR SLATWALLS
Designed to work with your StoreWALL Panels. Simply slip it into your StoreWALL groove. Move it around your wall as you need to. No need to drill messy holes in your walls. Let your slatwall system do the work for you. Our Storage Rack will work with most slatwall systems on the market, including the StorEase system sold by Bunnings.
Note this shelf is not fitted with StoreWALL's CamLok but like several of our other shelves, has a lip allowing it to be easily and securely fitted into the slatwall groove.
Power Tool Storage Rack Dimensions
457mm (width) x 229mm (depth) x 6.4mm (height)
Power Tool Storage Ideas
Our Power Tool Storage Rack is one of many accessories StoreWALL offers for your power tools. Also check out our Power Tool Hook, Vertical Tool Hook, and our Tool Organiser. These accessories are also designed specifically to help you with your Power Tool Storage ideas.