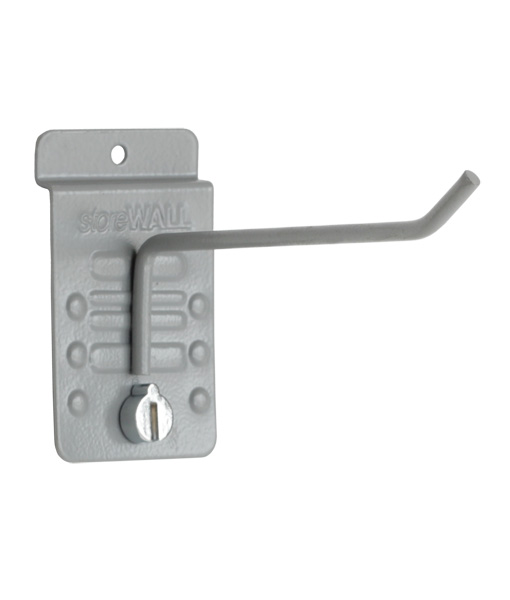 Slatwall systems have been around for a couple of decades and are now used across retail stores, workshops as well as home garages. StoreWALL have been providing slatwall wall panels since 1997 and its success is based on some very unique features which make it standout from the rest of the slatwall panel options on the market. One key feature is the StoreWALL CamLok locking mechanism which comes with each and every hook and bracket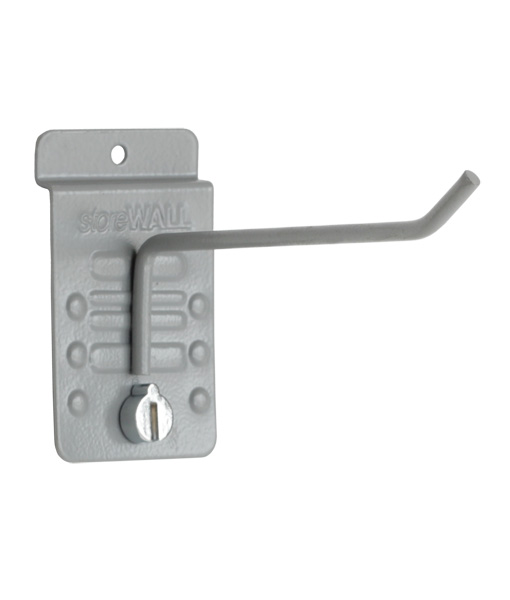 Your typical slatwall is designed to hold a hook via the top and bottom cavity which makes up every panel. The hook will usually have a lip at the top and bottom which fits into the cavity and holds it in place.
The lips allow the hook to be easily moved left and right across the length of the panel. The challenge however is the process of hanging and removing a weight from the hook. This process can place both downward and upward pressure on the hook itself. It can also loosen the locking mechanism and spill the contents on the ground.
StoreWALL CamLok
StoreWALL is not your average slatwall system. It has taken the technology one step further with the StoreWALL CamLok system. CamLok is a locking mechanism which comes with every hook, bracket and basket you purchase from StoreWALL. A simple twist of your CamLok and your hook is locked it. Better still you can continue to move it left and right with ease.
CamLok is best explained with the below video which clearly shows how it works and the added advantage it provides.