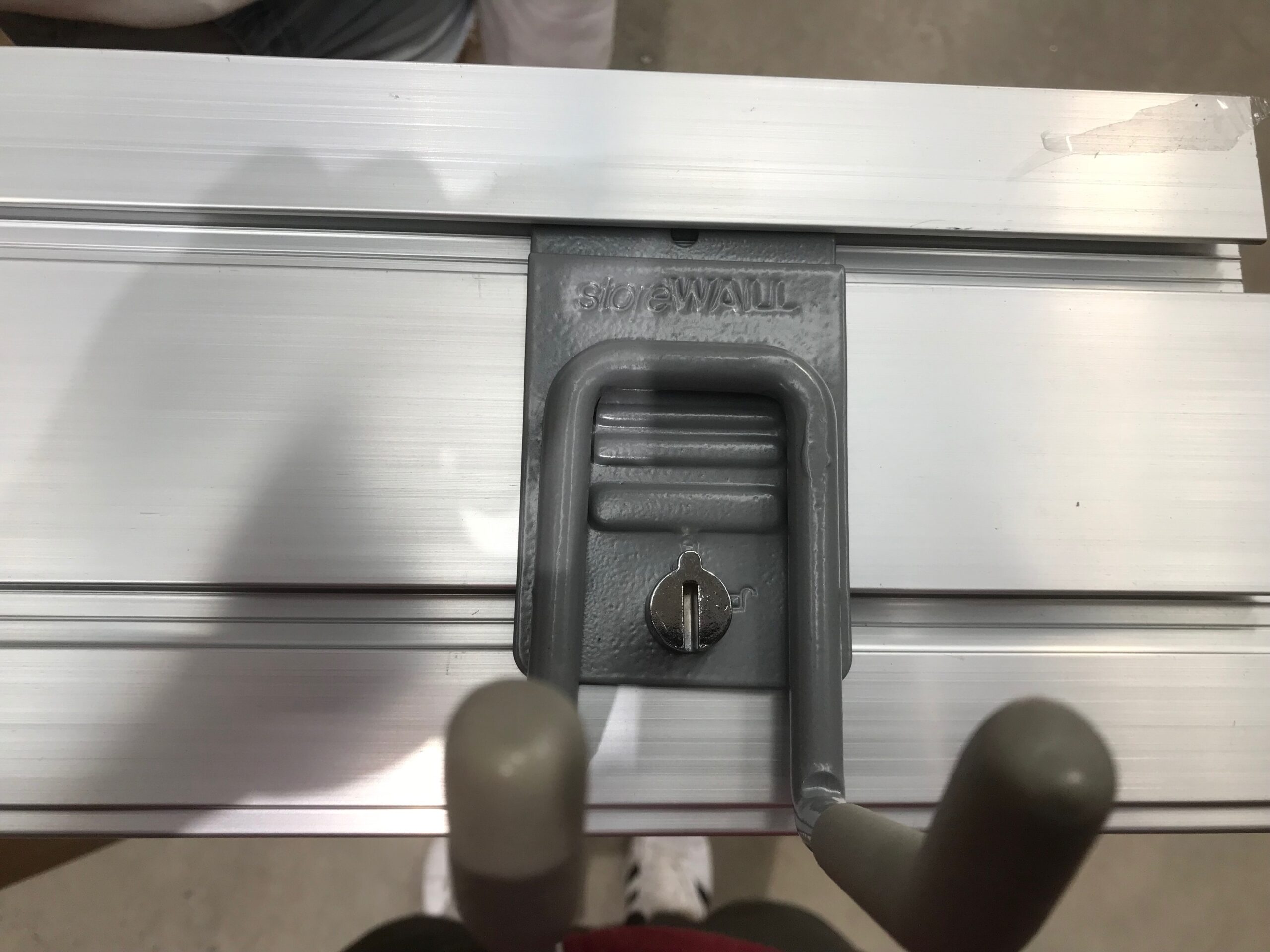 Bunnings is by far Australia's biggest home hardware retailer. One of the thousands of products it offers is home storage including the StorEase brand of wall storage solutions. StorEase storage solutions is exclusive to Bunnings and therefore accessible by thousands of Australian families.
One of the more popular questions we receive from visitors to our site is if our StoreWALL accessories eg hooks, baskets, brackets, shelves, bins, bags and totes will work with alternative wall panels. I can understand how this has become a really popular question because many Australians have invested in a slatwall or wall panel systems of some sort but can see the advantage of StoreWALL's accessories. Rather than having to reinvest in wall panels and accessories, adding a few StoreWALL items to their existing setup is an ideal outcome.
The answer to the question is YES and I thought we would put this to the test through an experiment that we undertook on the weekend. My accomplice and I visited my local Bunnings store to investigate the StorEase range and see if we could use StoreWALL accessories with the StoreEase wall panels.
StorEase Storage Solutions
StorEase panels have an aluminium finish and come in the following dimensions W:1200 H:150 L:30. Being only 150mm in height, you need multiple panels stacked on top of each other in order to use multiple hooks or baskets. As part of our experiment we took our standard StoreWALL Cradle Hook with us. Each hook and accessory also comes with the StoreWALL CamLok secure locking system.
The first test we did is to work out how StorEase combines and locks into its own wall panels. You can see from the video below that the two teeth on the front and the one larger tooth at the back form the main locking mechanism. The hook locks in securely but if you don't push it down deep enough so that it locks in, a little bit of tugging will see it come loose. Having tested a few hooks I did find that some are a really tight fit whilst others are rather loose.
When I attach the StoreWALL Cradle Hook to the StorEase panel, the process is rather simple in terms of fitting. There is however some slack and movement (as clearly shown in the video). This slack will vary from hook to hook. Another I tried was super tight and almost impossible to remove.
With CamLok however the movement doesn't result in the hook come off the panel. This is unlike what the StorEase hooks does.
So whilst the fit isn't totally snug it is effective and if you already have StorEase at home, you can feel assured that adding a StoreWALL accessory will work and be effective.
Alternate Wall Panels
I'm not game enough to state that StoreWALL will work with every panel but I would suspect that the grooves used by most Slatwall makers will suite StoreWALL and with CamLok you can lock it in securely even if there is some slack.
StoreWALL CamLok
CamLok is a clear winner for any slatwall hook, basket, shelve or bag you want to add to your existing slatwall. The locking system which you can see in action with the StorEase Storage Solutions panel locks the accessory in so that it will not fall out even with pressure. Most slatwall systems do not offer this feature. All StoreWALL accessories do.