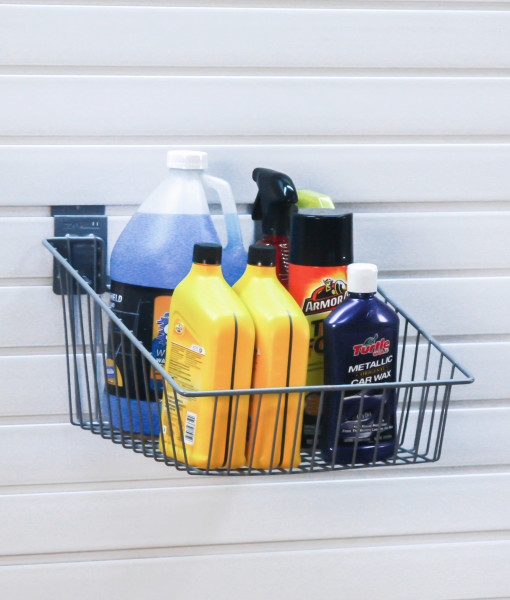 If storage is at a premium in your home and there isn't much room left for even a cupboard, a great alternative is to consider – Wall to Wall Storage. This week's post offers some useful storage solutions so you can store, locate and use your favourite items when you need them.
Wall to wall storage focuses on solutions that use the height and width of your wall to store and manage your items. Rather than adding additional storage that sits in front of the wall reducing the overall space in your room, wall to wall storage is all about using the wall as the base and then adding accessories to manage your items.
The range of solutions is almost endless and best of all these ideas are not entirely about storing light weight items like shoes and kitchen accessories. Some of the options can hold over 20KGs in weight. Check them out you will be surprised.
Floating shelves
Floating shelves are a great idea for within the home. There are so many varieties today no matter your style of home. Use them in your kitchen to store those essential items, like spices and key everyday ingredients. Floating shelves can create the illusion of space and blend nicely with your walls. They are a simple wall to wall storage option that can be used anywhere within the home or even outdoors. Common styles include box (square) shelves as well as "U" shaped shelves (basically the box without the top cover).
Magnetic Strips
Magnetic strips can be a great storage solution for the kitchen as well as the garage. Use them to store kitchen accessories such as knives and scissors as well as metal measuring spoons. Go one step further and extend them to your garage. Depending on the strength of the strip you can hang tools such as pliers, screwdrivers, knifes and even spanners. Having them hang off the wall means they don't clutter the bench nor hang around the floor. Magnetic strips come in all shapes and sizes (as well as colours). Some tapes are heavy duty with a Pull Force of 450 g/cm².
Pegboards
I am not the biggest fan of Pegboards but they are very affordable and can accommodate all sorts tools and items found in your garage. Used within the house they can hold keys, bills, reminders and most light weight items. This form of wall to wall storage is ideal of kraft rooms and art studios. Pegboards are very affordable and really easy to find. What I don't like about them is that the hooks don't lock in at all which makes them rather unreliable for heavier items.
Chunky hooks
Visit your local hardware store or storage retailer and you will find a large range of hooks. Hooks can be used to hang all sorts of tools and even ladders. They need to be fixed to a wall or something sturdy so that they can manage the weight. Hooks can be used in your bathroom and laundry for you towels and bags. They can also be used throughout your garage for pretty much anything light or heavy.
Used within the house, hooks can store your larger jackets, hats, scarves and school bags. A key part of using hooks is ensuring they are properly fixed to the wall so they can handle their specified weight.
Slatwalls (like StoreWALL)
We couldn't go past wall to wall storage ideas without mentioning Slatwalls. Slatwalls can be cut to size and used anywhere within the home or the garage. The best thing about this horizontal storage solution is that it is fully customisable and can be kitted out with hooks, tubs, shelves, tote bags, brackets and baskets, depending on your needs. Once your needs or ideas change, simply take the accessories off and rearrange them. It takes minutes. StoreWALL slatwalls are PVC based and are water and dust proof.
Wall to Wall Storage – Wire baskets
One of the more popular slatwall accessories are wire baskets. Now you don't necessarily need slatwalls for this idea but it can make moving them around really easy. Used in the kitchen, wall-mounted wire baskets can help you store fruit that doesn't normally sit in the fridge or vegetables like onions, potatoes and garlic which or normally stored in the cupboard.
Wire baskets in the garage can store paint cans, boots, boxed items plus much much more. Once securely mounted, baskets provide visibility and ease of access. Being solidly built they can also store heavy items. The StoreWALL range of wired baskets can hold a maximum of 56KGs (see Heavy Duty Deep Basket).
Wire baskets come in a flat shallow form as well as at different depths.
Railings
A simpler alternative to slatwalls are Railings. Wall-hung rails are both practical as well as visually pleasing particularly when used to hang copper cookware or pots and pans in a traditional kitchen. This form of wall to wall storage is really simple to setup can generate considerable space in a very small area.
Hanging Rack for Your Boots
By far one of the biggest nuisances in every home are the loose shoes hanging around the doorway or in your clothing cupboard. Loose shoes are a major hazard and having them lie around can see them easily lost as well as damaged. Wall-mounted shoe storage systems will make your shoes easily accessible as well as allow the prettier ones to be out on display. An open-air storage system ensures your shoes are kept dry, mould and odour-free.
I hope our range of wall storage options have given you a few ideas so that you can make better use of spare wall areas whilst also cleaning up the mess beneath them.