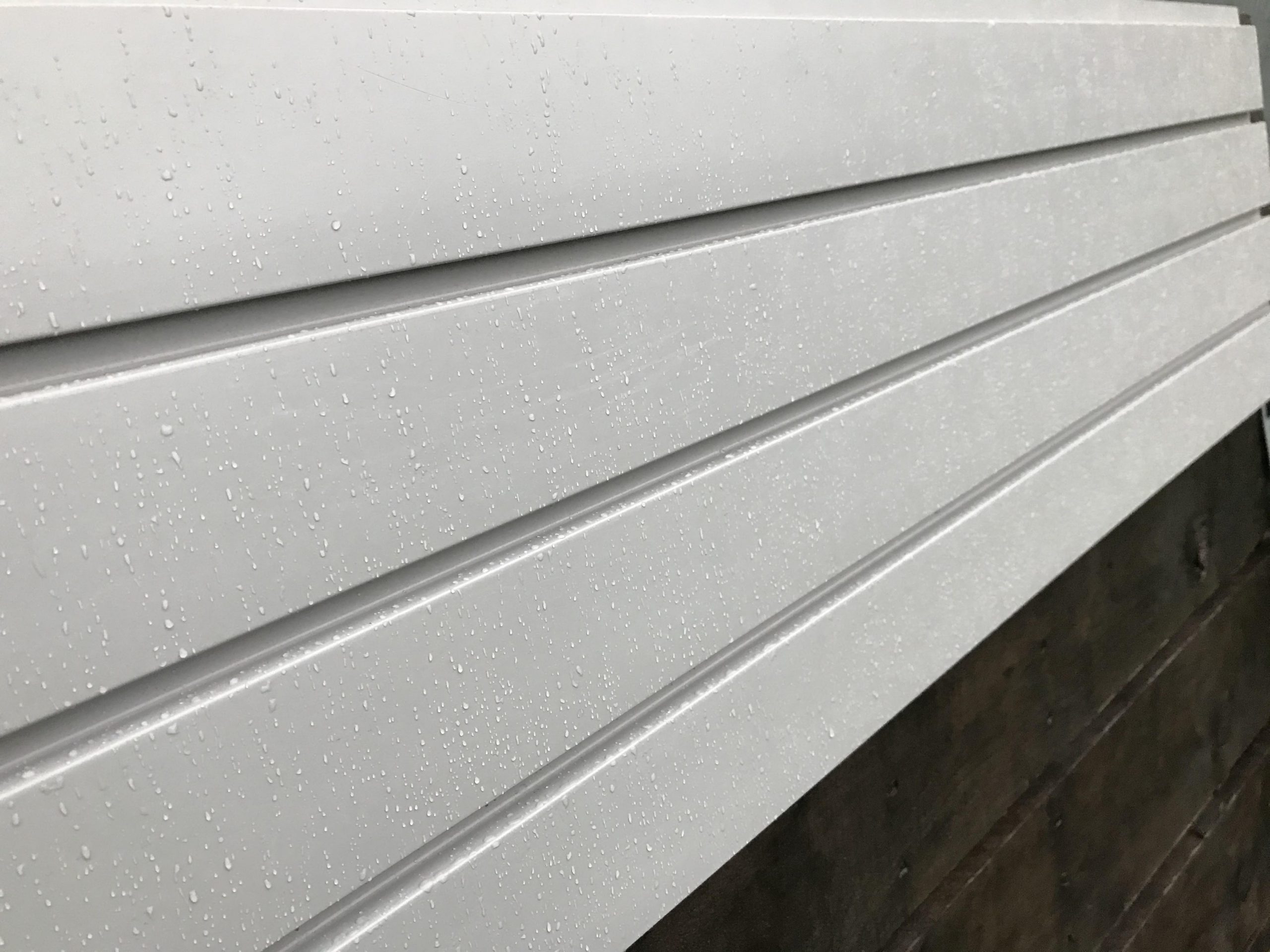 If you are as old as I am you will remember a Castrol GTX Oil advertisement from the 80s where the main tag line was "Oils ain't Oils". Well "Slatwalls" also "ain't Slatwalls" either. Today we are talking about Waterproof garage wall panels and why you should consider these over other types of panels.
Waterproof Garage Wall Panels
The real test is in the longevity of the panels and the fact that customers will return to StoreWALL for garage storage solutions for the 2nd and even 3rd home. We have had several customers in 2019 comes to us with a story of installing StoreWALL several years ago in their home, then selling their home and wanting it for their next home.
There are lots of reasons why StoreWALL customers remain loyal. The durability of the panels is a key reason. StoreWALL's panels are made from a hardened composite plastic. I have listed the product specifications below for you:
Physical properties PVC StoreWALL
Density – Average 16 / cu ft
Decorative surface thickness .687″ (11/16′)
Modulus of rupture 27 mpa
Modulus of Elasticity – Average 29 mpa
Internal bond 100 psi
Water absorption – 0%
Linear expansion 0%
Thickness swell 0%
Moisture content – as shipped 0%
Groove dimensions
Groove .20″
Lip .25″
Back .25″
Opening .375″
Formaldehyde emission 0.00 ppm
Flame spread 45
Fire classification IIB
100% Recyclable – Class 3 recyclable
Waterproof Garage Wall Panels
Note the water absorption is 0%. It stays this way forever. This means your StoreWALL wall can be washed down with a hose if necessary. So if you are likely to be giving your garage a regular wash down to clean the floor, your StoreWALL wall can be cleaned with it.
Even if water gets to the back of the wall and touches your InstallStrips you will not have any issues. Our InstallStrips are made from rolled steel plated with 18 gauge Zinc for rust resistance. I have had two InstallStrips screwed to a wall outside for the past 12mths. They are exposed to the weather 24/7 and have not changed shape nor rusted. StoreWALL offers 100% Waterproof Garage Wall Panels.
What about the Accessories?
All StoreWALL accessories are made from steel. They are then powder coated to prevent them from rusting. Some elements of each accessory are also covered by a rubber coating for better grip and additional protection. This means that some water that is dried away will not affect your panels nor accessories.
The powder coated finish is grade STW 10 Powder Coat Finish. The extra heavy coating is there to resist dings and protect against rust. The steel we use is industrial grade, engineered strong to hold your most valuable equipment.
Slatwalls Ain't Slatwalls
Take a look at the image below which shows the relative weight capacity in pounds (2.2 pounds = 1KG) of StoreWALL's panels to that of an MDF based wall panel.
Our Standard Duty Wall Panels offer double the weight capacity of a standard MDF panel which is simply screwed to the wall.
However its not just being PVC which makes StoreWALL standout. There are other PVC solutions on the market. Most of them require that you install directly onto the wall with screws. StoreWALL also offers the Basic Duty Panel which has this feature.
When it comes to the Panels what distinguishes StoreWALL is the hook system which secures the panel to the InstallStrip. With the InstallStrip secure to your wall, your panels are then secured to the InstallStrips by the moulded hooks on the back. See image below.