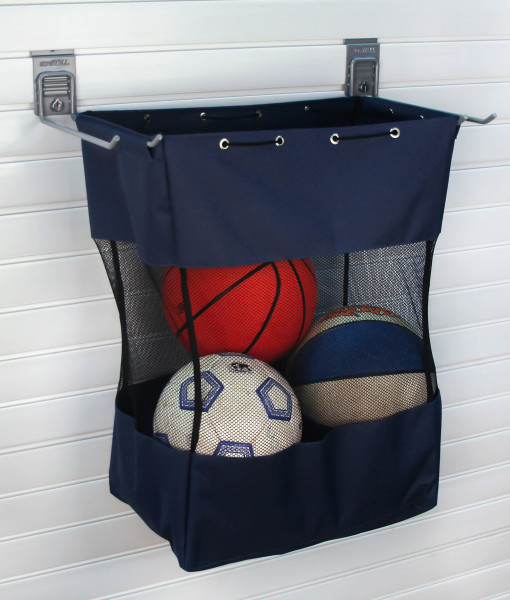 My son and I really enjoy playing soccer. Over the past 4 years since he started playing we have accumulated about 6 soccer balls. Some of these we purchased ourselves and some have been received as birthday presents. Finding an effective way to store these balls in some ball storage rack of sorts has really been challenging.
My son plays for a local soccer team and trains twice a week. We also train together once per week. So our collection of soccer balls are always scattered between the garage floor, boot of the car (multiple) and the back yard.
Ball Storage Rack
Inside the garage we have used a ball storage rack of sorts which is essentially a storage bin. Now storage bins are great, but not really the ideal solution for balls.
The local soccer club that my son plays for uses Tote Bags to store the soccer balls that the teams can share. In fact each coach has their own tote bag for training balls.
Sports Tote Bags
StoreWALL offers its own range of canvas tote bags, but best of all they also offer hooks long enough to enable you to easily hang the tote bags from your garage wall. This is a much more effective ball storage rack than using a bin.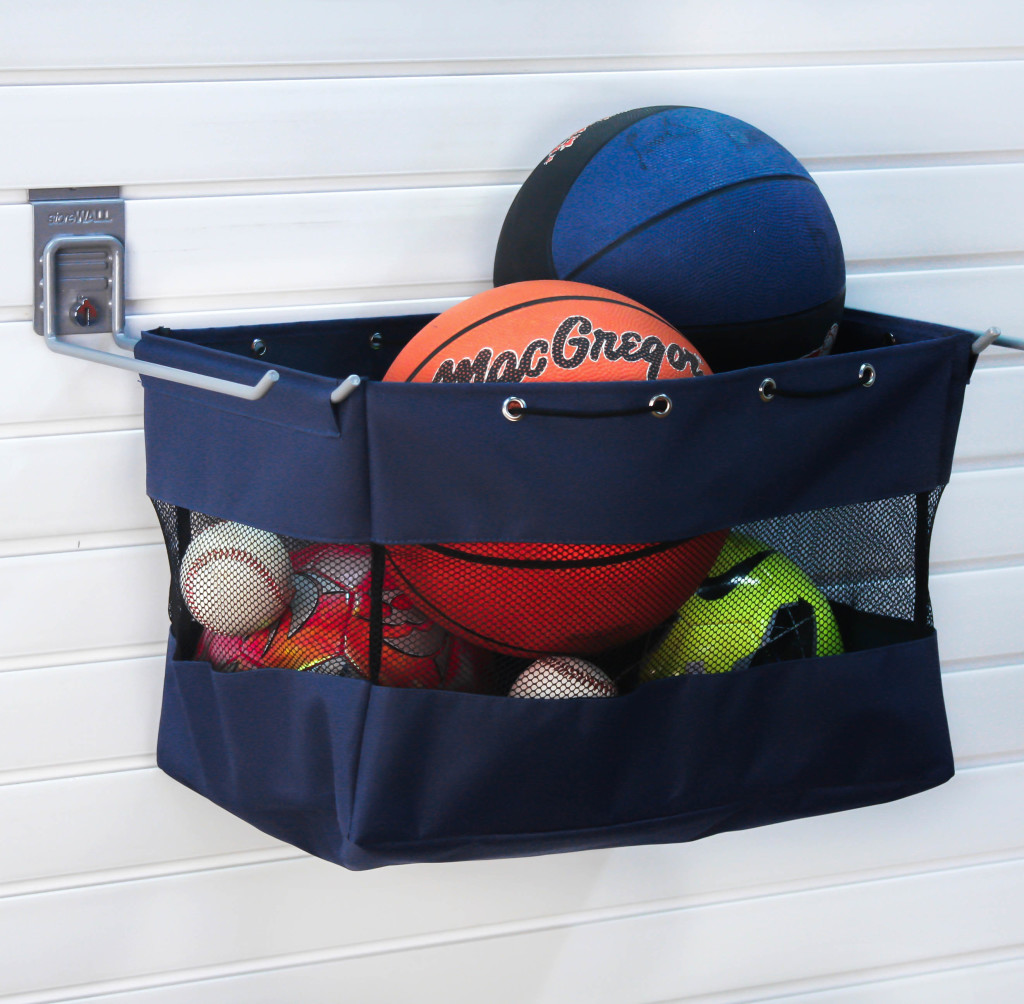 Tote Bag Sizes
The Tote bags offered through StoreWALL come in 4 sizes, small, medium, large and extra large. They are made from a tick heavy duty mesh canvas material with draw strings which can be spread across 2 hooks. The hooks which are attached to the wall with CamLok, are called 300mm Universal Hooks (you will require two of them which can be shared across bags).
The sizes of the Tote Bags are
Small – 279mm (d) x 304mm (h) x 457mm (w)
Medium – 279mm (d) x 457mm (h) x 457mm (w)
Large – 279mm (d) x 457mm (h) x 609mm (w)
Extra Large – 279mm (d) x 609mm (h) x 863mm (w)
These dimensions refer to the actual width, depth and height of each bag.
Easy Access
What is actually great about these bags is that once they are removed from the wall (essentially slip off the hooks), the draw strings can be used to close them and they can be taken with you to your sports activity.
Take a look at our wall storage options here. You can combine a Basic or Standard Duty Wall Panel with a StoreWALL Tote Bag and still have room on your panel for a few more hooks to cater for other garage or gardening storage needs.
Compatibility with Slatwall Systems
If you are already an owner of a StorEase panel (wider silver panel) sold by Bunnings or slatwall panels from GarageTek or GarageSmart, you can also combine StoreWALL Hooks and Totes to your panel(s).