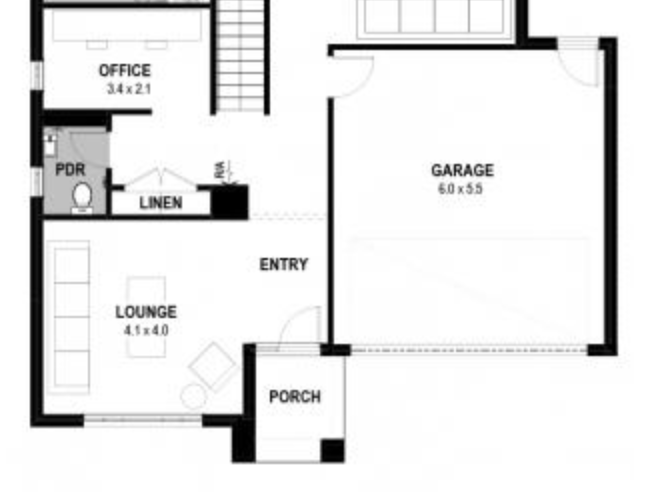 Most new homes are designed with a standard garage of 6m x 6m which might look big when its empty but add two cars, a medium ladder, some sports gear and storage containers and all of a sudden the lower area of your garage has become rather cramped. How do you make better usage of your garage walls by using more of the wall? StoreWALL is a wall storage solution which in addition to many other accessories also has a large range of shelves for a small garage.
Shelves for a small garage
Shelving is the first thing most people look to when adding storage to their garage. There are lots of rack style shelving options available on the market. The biggest challenge with shelves for a small garage is finding shelving that can be placed high enough on your wall so that it doesn't interfere with the vehicle parked next to it.
Your standard rack shelving will in "most" (not all) cases be far too deep for a 6x6m garage with two cars parked in it. Most rack shelving is 600mm deep. If you consider that your vehicle is about 1.8m in width. Then approx 4.5m of your garage will be taken up by two vehicles (leaving some space in between the vehicles). Which leaves you about 750mm – 1m on either side of each car. It's tight.
Shelving options
Yes there are rack shelving options which are narrower in depth than 600mm. Bunnings sells a Pinnacle 2090 x 1200 x 460mm 6 Tier Adjustable Shelving Unit.
Other options include shelving you install directly to your wall with brackets. This style of shelving will be guided by your size of bracket. The one key limitation is that once the brackets are mounted to your wall, they will need to remain there, there is no way to move the brackets without adding more holes to your wall.
What you need to consider is how to make better use of the wall itself for storage, not just adding additional furniture to the room. Whilst some rack shelving would be practical, there are other options like wall mounted garage storage which can give you access to the entire wall upon which to hang and secure your items.
StoreWALL Shelves
StoreWALL has a great range of shelves for a small garage. Best of all, StoreWALL Storage solutions are designed specifically for making better use of the your wall area, not for eating into the depth of your garage.
StoreWALL garage solutions are built around our range of garage wall panels. Our wall panels are made from a hardened plastic and are water and damp proof so they can be used inside the home and in the garage or shed.
They can be screwed directly to your wall or installed with our InstallStrips which gives them extra support and the ability to hold a lot more weight. Panels come in a range of colours and in two main sizes, 1.2m and 2.4m. The height of each panel is about 30cm.
Once your panels are installed then the range of accessories you can add to your wall is almost endless. We have over 20 hooks and a great range of shelves.
StoreWALL Metal Shelves
StoreWALL offers a solid steel shelf which is easily attached to your wall panels. The Steel Shelf comes in 2 lengths (762mm and 1212mm) and is 393mm in depth.
This is a super durable shelf that can be used for holding any large and bulky items including power tools. It is secured to your wall panels with our Camlok locking mechanism. This shelf can also double as a bench area.
StoreWALL Wire Shelves
StoreWALL also offers toughened wire shelves. The Small and Large Shelves are flat in design and have a depth of 355mm. There is also the Angle shelf which has a depth of 381mm. These shelves also sport the CamLok system.
StoreWALL Plastic Shelves
StoreWALL also have a great range of shelves made from hardened plastic which are either installed with brackets or installed directly onto the wall panel.
The StoreWALL Shelf is 254mm in depth and 812mm in length. It is installed with StoreWALL brackets (254mm) which are locked to the wall panel with the CamLok locking mechanism. This Shelf also comes in a 1.2m version for those that needs some extra length.
Want a deeper shelf? Try our 381mm brackets combined with our 820mm x 400mm floating metal shelf.
The final shelf option is the new Metal Ledge Shelf. This shelf is made from 2mm powder coated steel and is 812mm in length and 200mm in depth. This style of shelf doesn't need brackets as it has a small lip which hooks itself in the wall panels and stays secure.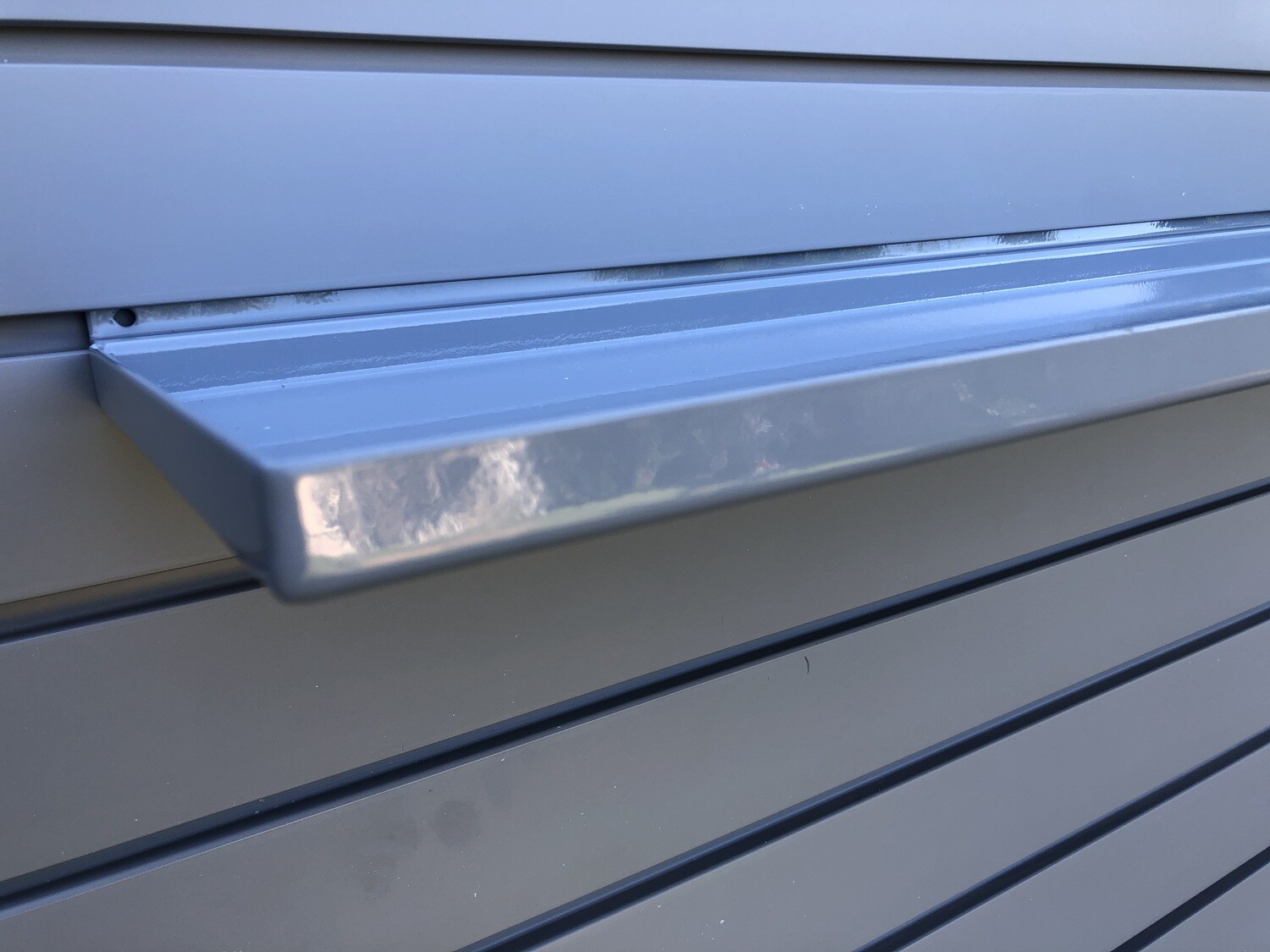 Small Garage Shelving Options
If you want to build your own shelves but want the ability to move them around then also consider our range of brackets. They come in 254mm and 381mm sizes. They come with a predrilled hole to secure your own shelf as well as Camlok for securing them to the wall. In addition to the great range of shelves for a small garage, StoreWALL's system allows you to move your accessories around as often as you need to without impacting the wall in any way.
All StoreWALL accessories come with the CamLok mechanism which secure the hook, basket or shelf to the wall. When its time to move the accessory, CamLok allows you to unlock it and move it to the new location. There is no uninstalling of brackets and leaving holes in walls.
Whether you have a single, double or even 4 car garage, StoreWALL has a great solution to help you make the most out of your garage walls. The StoreWALL system is versatile and a great way to store all of your belongings.