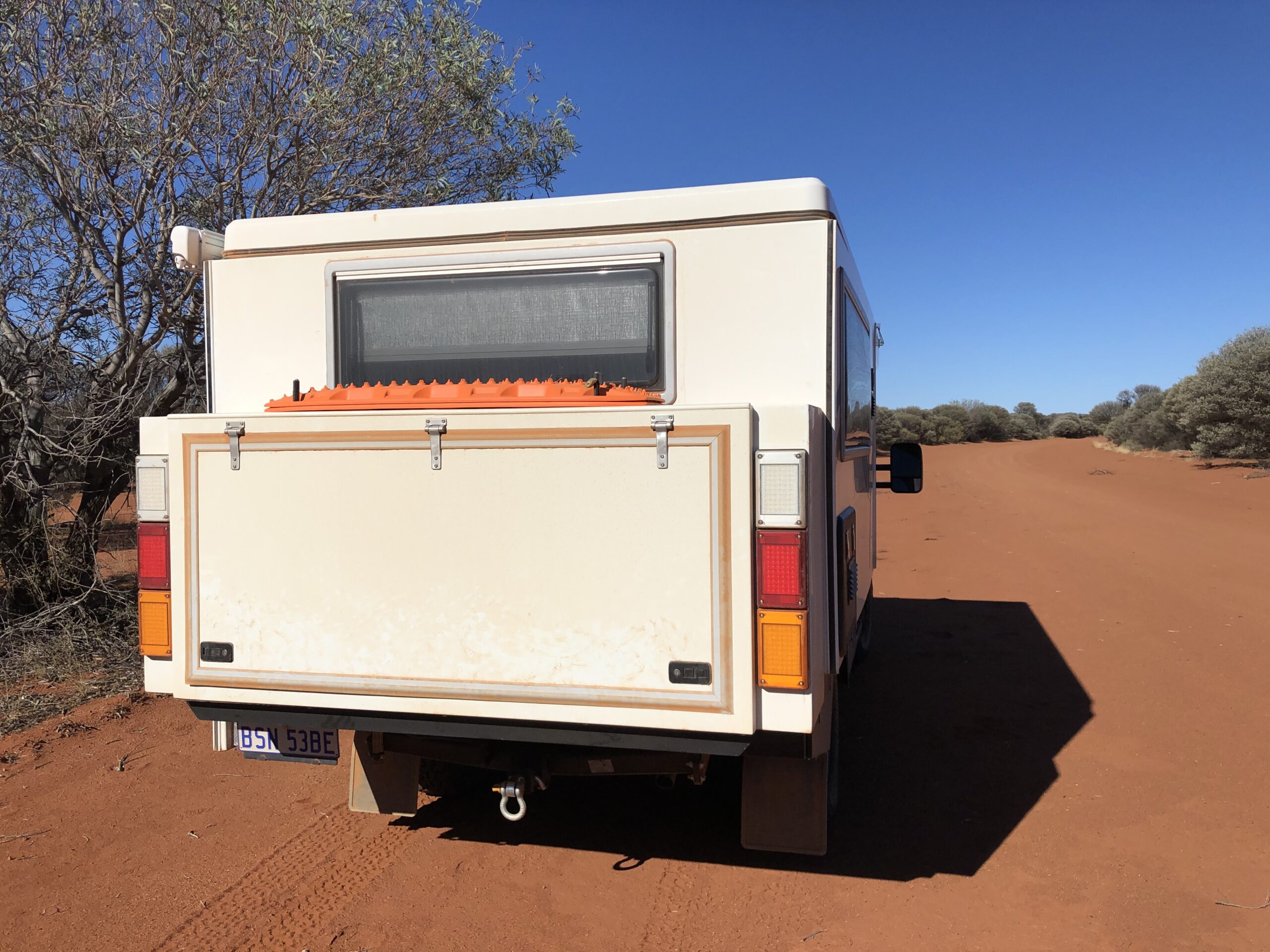 Following a year of restricted movement around Australia and very limited travel overseas, it is no wonder Caravan and Campervan use has gone through the roof. Trying to pack as much as you can into that one moving room can be challenging. Earlier this year StoreWALL was challenged with how to help a customer with Campervan Storage Ideas.
Campervan Storage Ideas
Wade who is based in Perth, phoned us mid-way through 2020 with a range of questions regarding using StoreWALL wall panels in a storage box that is attached to his campervan.
The Storage box or container is external to the campervan and is used to store a range of tools and necessary items taken with each trip.
I have very little experience with Campervans, let alone Campervan Storage Ideas but after our chat, Wade sent through some photos of his Storage Container and I could see what he was trying to achieve.
The container has the following dimensions
The water tight container sits outside on the back of the campervan and is enclosed with a lift door at the front allowing for access from the outside only.
You can see from the photos that Wade has already packed as much as he can inside the container but everything seems to sit on top of each other. With the bouncing around when they travel off-road it could rather messy.
Installation Options
The biggest challenge we were going to face with this project was how to secure the InstallStrips to the back of the container. Wade looked at both welding and adhesives options. He settled on an adhesive and had some help from a local workshop he was in touch with. The adhesive need to be able to bind steel on steel.
We used Sikaflex-118 Extreme Grab.  We let it cure for couple more days than recommended before loading it up and has been great so far. 

Wade's feedback
Campervan Storage – Wall Panels
Given the size of the container, there were a few ways to solve the storage challenge for Wade. The easiest and most effective was to cut two 2438mm panels to the 1800mm width he needed. They would sit on top of each other and together offer dimensions of 1800mm x 610mm. This is slightly shorter than the 750mm that was available, but it also didn't require cutting additional panels.
The client chose the Weathered Grey colour.
Storage Accessories
Whilst the actual storage space was limited, Wade had a good idea of what he needed to have hung on the back wall of the container. He chose several Utility Hooks, some smaller Universal Hooks and a Large Tote Bag. Wade wasn't planning on using all of the accessories at the same time but wanted options depending on where he was traveling and what he need to take with him.
Customer Feedback
Happy New Year, Arthur.
Here are couple pics of one of the configurations of StoreWall in the back of our campervan. This one enables everything we need for short trips to be lifted in and out without moving anything else. Very satisfying and always tidy. The great benefit we've seen is that we can easily adapt and reconfigure to suit different loads. This really is a useful and flexible system. Feel free to use this as a recommendation if you would like to. Cheers Wade and Robyn.
Campervan Storage Solutions
This was quite a unique project for us at StoreWALL. However more recently we have had several customers order wall panels for cupboards that they own.
Wade was really happy with the outcome as you can read from his feedback.