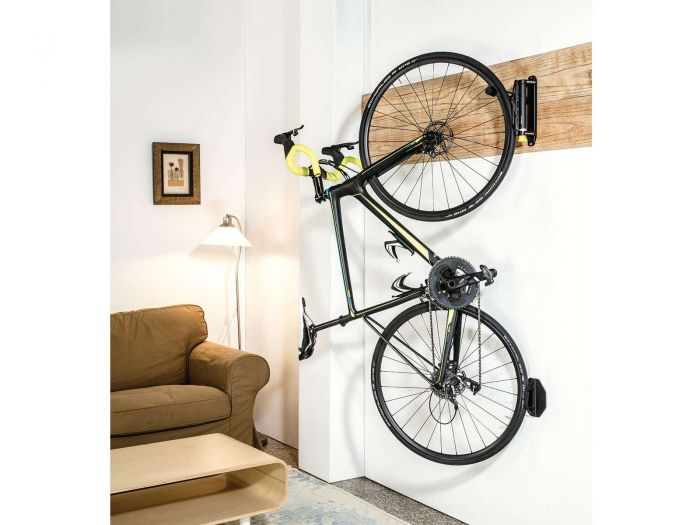 Whilst garage spaces are similar from one home to another, how you use your space and what you keep in it can vary significantly. That is why tips on how to organise your garage and bikes can be useful but they can't really delivery the full recipe for each and every person.
The benefits of being organised inside the home are exactly the same outside it. An organised garage can not only make it easier for you to find things, but it can also reduce the chance of damaging items kept in your garage like cars and the bikes themselves.
Today's article has a focus on bikes because bike riding is becoming a whole lot more popular in Australia. Many people not only ride on the weekends, they now also ride to work. Bikes can be a much bigger investment than what they used to be, and people take that investment quite seriously.
Greater popularity also means more bikes in homes and a bigger challenge on how to how to organise your garage and bikes without compromising the bike or the rest of the garage.
The Bike Plan
The tips for your bike plan are to consider what amount of space you need for storing your bikes, ie look at the size of each bike and the space you will need around it. The last thing you want is damaging the bikes as they are taken form storage and then returned.
You will need to consider where in the garage you want them to be stored and how they will be accessed. This includes taking the bikes off and stand or hook and then returning them. Consider that you might need access to all bikes at the same time, particularly if you are riding to work on weekdays and with the family on weekends.
Storing bikes is not just about the bikes themselves, its also about the accessories. Think about helmets, pumps, shoes and other clothing. These items also take up space and can actually be quite awkward to store.
How to organise your garage and bikes
There are lots of different ways to store your bikes. Vertical storage is by far the most popular and where you will find the most storage ideas and options.
If you're opting for indoor storage, you need to accept that any effective solution will require you to drill holes in your walls. The only other alternative is to run poles from floor to ceiling, or to consider free standing solutions which are effective but take up lots of valuable space.
We did some research and found several stores selling a variety of bike storage options. In terms of vertical storage ideas consider:
Wall mount bike storage
The most common types of indoor bike storage is a simple set of hooks screwed into your wall. One hook allows you to hang your big vertically (on its side). Two hooks allow you to hang your bike horizontally.
A hook designed for bikes allows you to hang your bike vertically with the tyres facing the wall. This saves you space along the wall.
Hanging your bike horizontally on the wall requires that you either have two hooks or brackets. Alternatively there are also options like the one below which combines a bracket and two hooks. This type of hooks has the bike sitting off the wall and easy to view and admire.

Below is a more modern hook which needs to be screwed into the wall but allows for the bike to face the wall.
An alternative hook solution is the one below which has one for the top and one for the bottom. This solution enables the tyres to rest without touching the wall. In this case however two hooks also means more holes in your wall.
StoreWALL Bike Hooks
StoreWALL bikes hooks are also a great alternative for hanging your bikes vertically on your wall. The StoreWALL solution utilises a wall panel which is installed on your wall. The Bike hook is then attached to the panel.
Use of a wall panel allows the Bike Hook to be moved around as required. Additional hooks can be added for your helmets and other bike accessories.
Freestanding storage stands
If you own more than one bike or you live in a house of cyclists, then buying bike storage specific furniture may be worth investigating.
Pulley & winch systems
A pulley system is directly attached to the ceiling or on the wall high up. Having your bike high up has it out of the way. The Pulley and Winch system uses a harness and hook to lift the bike up towards the ceiling.
A secondary attachment is used to secure the bike from movement making it safe dangling above your head.
Using the ceiling in your garage can be useful as long as it doesn't interfere with any garage door systems. It looks like a pretty effective way to organise your garage and bikes
Bike Storage Sheds
If the challenge to organise your garage and bikes is getting too hard, consider a separate bike storage shed. It does require more space and quite a bit more in cost but it also get the bikes out of the garage and securely stored.