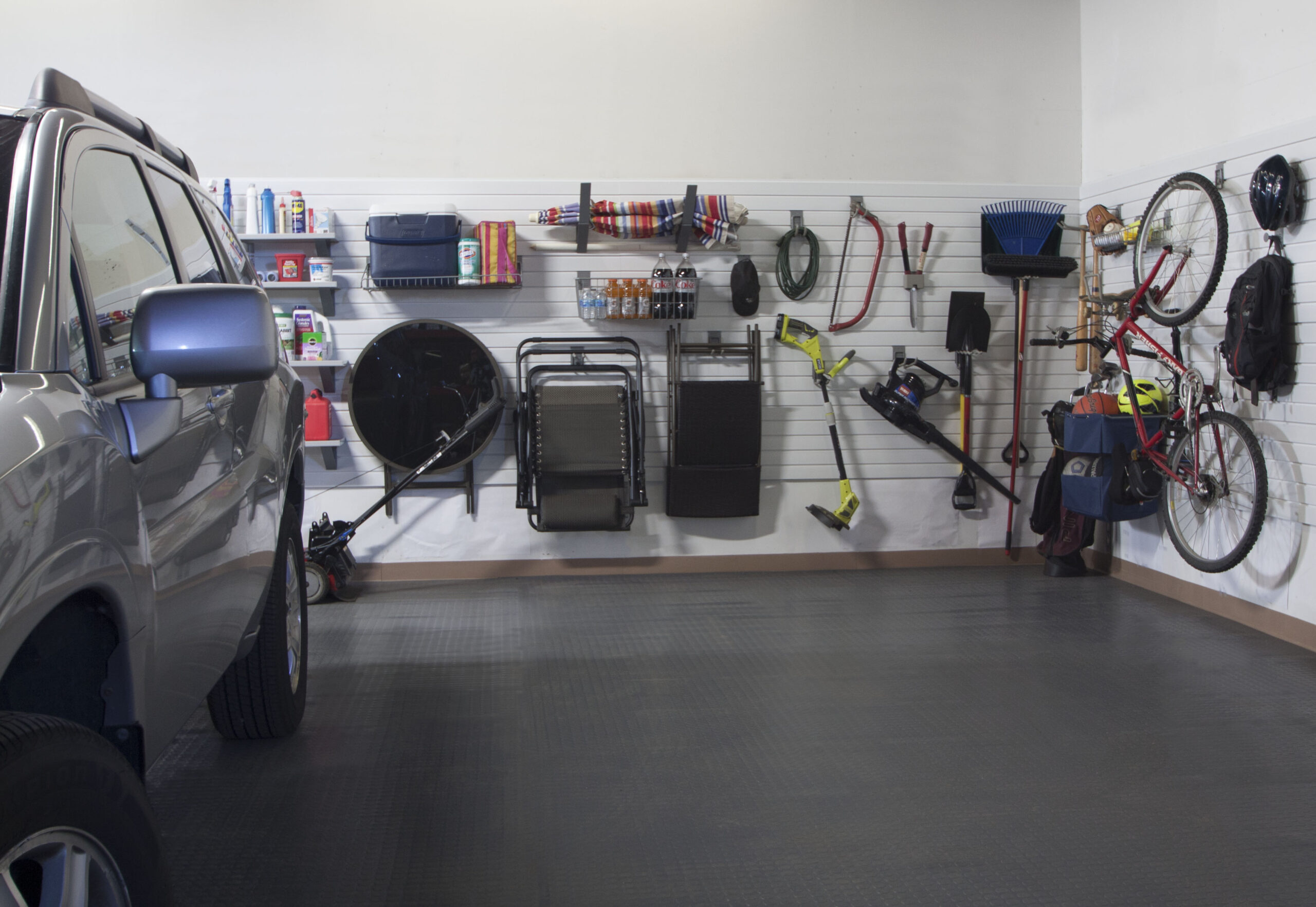 Surprisingly even with so much new building going on, space for your car(s) and storage for everything we need to just put away is actually getting smaller. With garage storage at a premium, we need to think smarter about how we organise and declutter.
Your garage is not just a place to park your car, it stores so much of what we can't fit or don't want in the house. The demand for smarter storage solutions for the garage is growing.
Better Use of Your Walls
Garage walls offer significant potential in a garage and are often under utilised.  Your wall storage can include adjustable shelving, dedicated racks for those bulky items like bikes and tools and adjustable hooks for your tools. These garage wall solutions can then be complimented with wall-mounted cabinets and multilevel shelving.
Get the Expert or DIY
Search online and there are plenty of garage storage solution experts who will review your space, your clutter and design the perfect layout for you. They will also recommend the garage storage solution you need and build and install it. This can cost you between upwards of $5000. You can also Do It Yourself for much less. For around $1000, you can fit out an entire wall with StoreWALL panels and a great range of adjustable shelves, brackets and hooks. All of StoreWALL's equipment can be easily installed and then maintained.
A popular addon for your Garage is ceiling-mounted storage. This is shelving that sits above the bonnet of the vehicle.
How to get Started
Step 1 is to declutter. Pull everything out and divide into three piles: everyday, occasional and deep archive. Throw out what you don't need.
Store frequently used items at hand height, occasionally used ones at shoulder height or above, and heavy items down low.
Keep the lawnmower and bikes near the garage door so they don't track in dirt.
Drawers are great for small, similar items. You can use the cabinet top as a work surface.
Create a 'clutter trap' near the door to the house to prevent mess entering – think coat hooks, boot storage, and generous baskets.