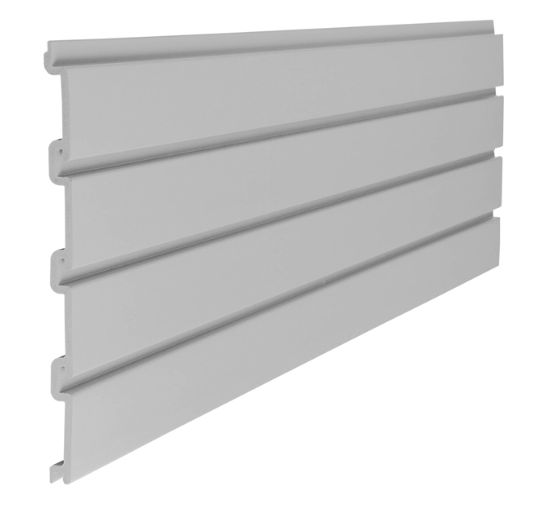 StoreWALL, Slatwall, Storpanels, Flexipanels, Handywall, Smartwall. These are all Garage Storage Wall Panels, but are they the same?
The majority of Garage Storage companies selling Slatwall or Wall Panels sell a solution that looks like the picture below. The panel is about 300mm in height and has grooves spaced every 74mm.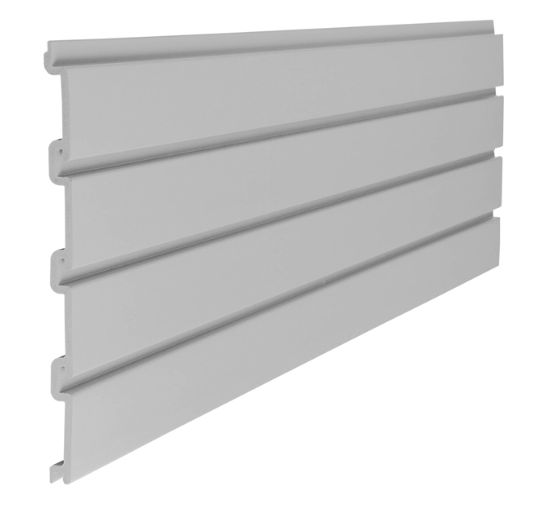 The garage wall panels are designed to sit on top of each other in order to cover an area of your wall. You will notice that the back of this panel has a rounded mold. It is designed to be screwed onto your wall with screws directly through the panel. This type of panel is not designed to be installed with any metal bracket for additional support.
These types of wall panels also have rounded grooves. This rounded profile is easier to produce, resulting in a cheaper wall panel. It also means that accessories locked into these grooves are held less securely as the edges are rounded.
StoreWALL Slatwall Panels
StoreWALL sells 3 grades of Garage Storage Wall Panels. Heavy Duty, Standard Duty, and Basic Duty. What makes StoreWALL different from every other Garage Wall Storage supplier is that our wall panels are designed to be installed with a supporting metal bracket that we call an Installstrip.
StoreWALL has a custom-designed installstrip for its Heavy Duty Panel and a separately custom-designed installstrip for its Standard Duty Panel.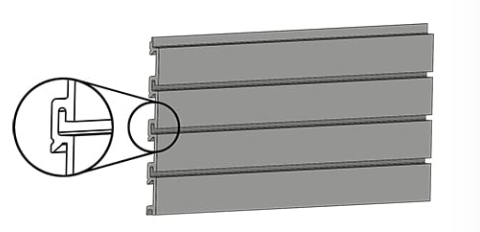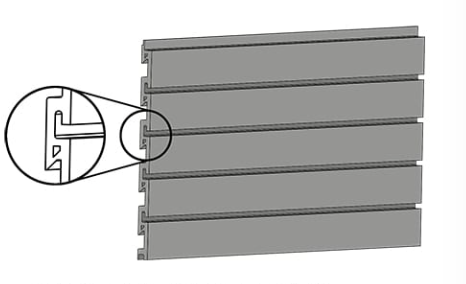 When you look at both the Heavy Duty and the Standard Duty panels you will notice that the back of the panel is not rounded. Rather, the mold is designed with a downward-pointing corner. This corner is used to latch onto the installstrip and secure the panel.
All of the weight on the panels from your stored items push downwards onto the installstrip. The strength of the installstrip and its fastening to the wall with 12 -15 screws/nails makes it a far superior installation method to simply screwing into the panel and onto the wall.
Without the installstrip, the strength of the solution relies entirely on the panel and the screws.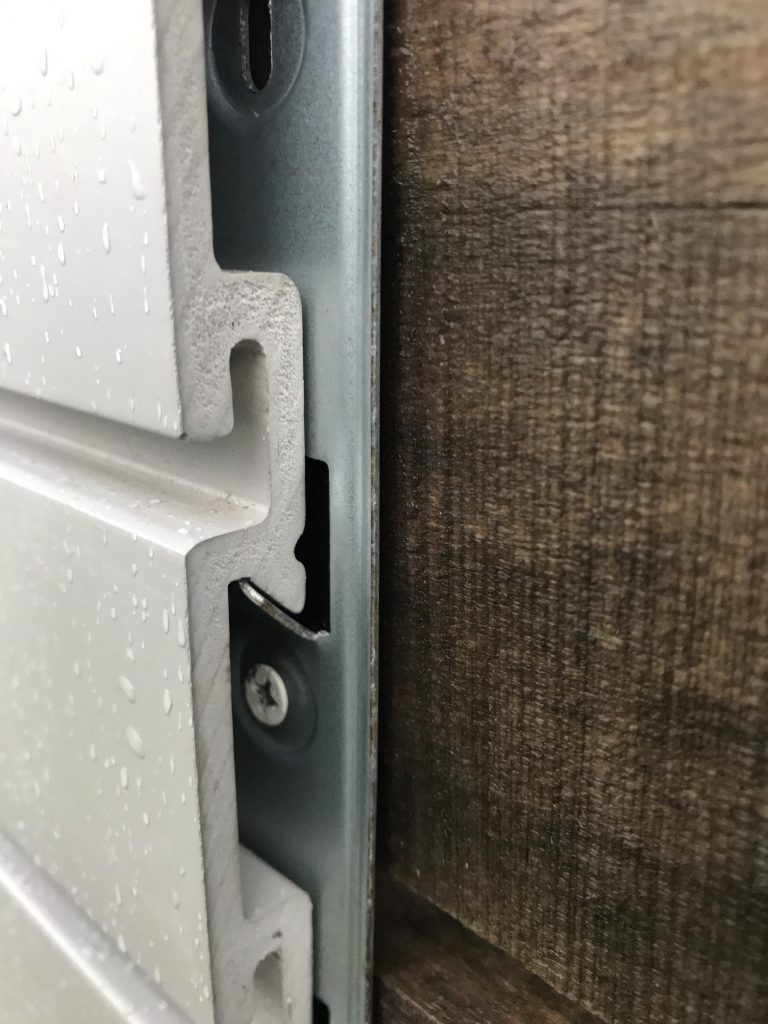 Furthermore, StoreWALL's Standard and Heavy Duty Panels have grooves designed with straight square edges. This ensures that any accessories are securely held into the slatwall groove. In addition, our CamLok locking mechanism ensures they never fall off the wall.
Why do Installstrips Matter?
StoreWALL's Installstrips are made from rolled steel and are galvanised. They are installed onto your wall with 12-15 screws or nails. Combined they allow your wall panels to securely support a lot more weight than a panel that is installed with just screws through the panel.
How much more weight?
The maximum weight that a 1.2m panel can support is:
Standard Duty – 56kgs (1219mm), 113kgs (2438mm)
Heavy Duty – 68kgs (1219mm)
Furthermore, using installstrips means you are not screwing through your wall panels, damaging them. They are kept clean with no screw holes.