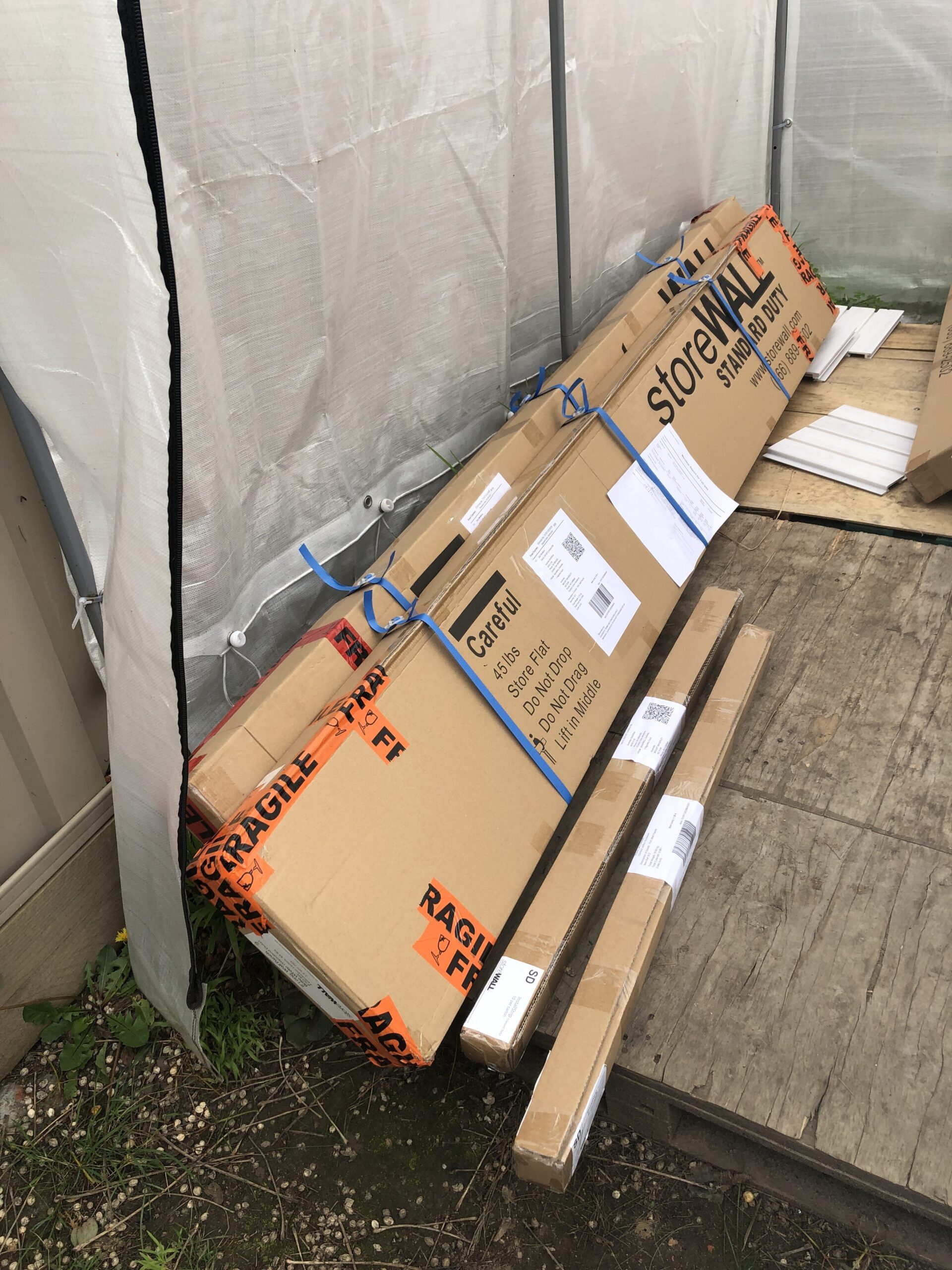 Covid has done a real number on the transportation industry. Not only are they now so much busier, but they are also suffering from a lack of staff. This has resulted in many of them significantly lifting their rates and reducing the type of parcels they are willing to collect.
Parcels over 2m long have been severely impacted. Over the past 6 months, we have seen courier rates for our 2.4m cartons almost double with several couriers such as Startrack who deliver pretty much everywhere, pull out altogether. This means that we are no longer able to use Startrack as a courier for our longer cartons.
Reduced courier options and higher rates have resulted in StoreWALL removing our free shipping offer which was super popular. It has also resulted in us having to regularly review and adjust our shipping rates.
Real Cost of Shipping
To give you an example, the cost to ship a 2.5m carton weighing 20kg from Melbourne to Sydney is now about $100. This is approx 20% of the value of the item. We are currently charging approx $75 for this on our shopping cart. And it doesn't get much cheaper if you have 2 or 3 of them. 3 cartons are about $220. It is madness!
No one likes to pay for shipping. I understand this. The challenge we have at StoreWALL is that we are a small (and growing) business but we don't have distribution centres in other states to ship directly to you. Everything ships from Melbourne. The other challenge is that we ship large and long cartons to residential addresses. Couriers don't really like these combinations and now charge a lot more for the service.
Quote Me Separately
To make your shopping experience quick and transparent, we have all of our pricing listed on our website including shipping. This has enabled you to see exactly what your garage storage project will cost you should you choose StoreWALL. This hasn't changed. We are still showing you shipping rates even for larger and longer items (they are just much higher than last year). However, in order to help reduce your shipping costs, we have introduced a "Quote Me Separately" Shipping option when you add items longer than 2m to your shopping cart.
Quote Me Separately is optional, but it enables you to create your shopping cart and then contact us via email so that we can manually quote you for shipping. Once we receive this request, we can contact a few couriers to try and generate a sharper shipping charge for you.
You are under no obligation to accept our automated nor manually quoted shipping charges. Please note that no order will leave until full payment of both materials and shipping is made.