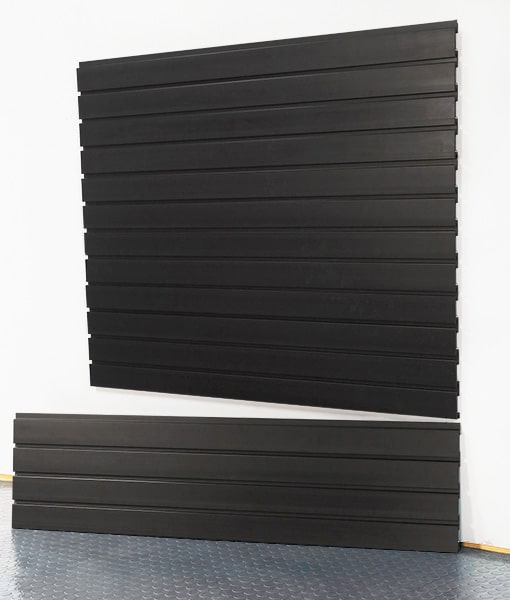 Over the next month (June/July 2022) we hope to introduce our latest slatwall colour – Black Slatwall Panels.
StoreWALL panels in black are a highly sought-after colour, especially from retailers fitting out their stores. StoreWALL in the US recently introduced Black Slatwall Panels in the Standard Duty range.
Ensuring our Australian customers are always able to access everything StoreWALL in the US offers plus more, we are now also stocking Black Slatwall Panels in Australia.
Black Slatwall Panels – 1219mm and 2438mm
Both 1219mm and 2438mm cartons in Black are now in stock in Australia. The Black range is currently only available in the Standard Duty. At this stage, there is no additional information if it will also be made available in the Heavy Duty range.
Pricing
These panels will be priced the same as our Brite White and Weathered Grey panels which are also available in the 1219mm length.
Panels will only be available in cartons of 4 panels. They will not be sold as individual panels at this stage.
Application
Interestingly, most Australian garages are painted white. Therefore most StoreWALL Australia customers purchase Brite White panels to match their white walls. Second in line is our Weathered Grey colour. I definitely think that many customers who want a contrasting colour in their garage, workshop or office will consider Black.
When you couple the Black panels with our Grey accessories, I believe you will end up with a very complementary colour combination for your storage area.
We will be sure to share some photos once our first customers start using the new Black Slatwall colour.