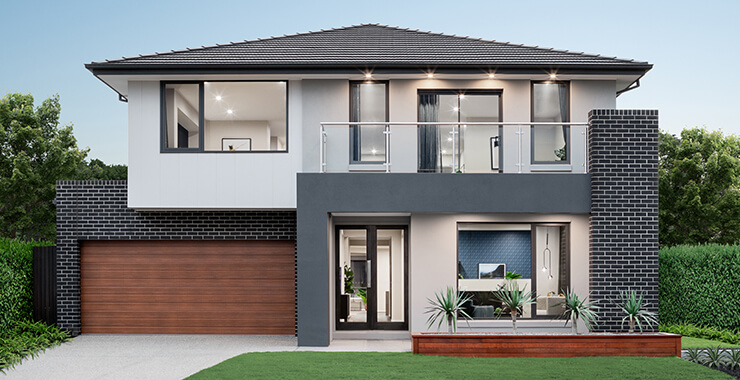 Consider the improvement to your home's value if your garage was more functional offering easy to use storage options from the first day the new buyer moves in. Investing in your garage is like investing in your garden, it is something you can enjoy whilst living at the home but can make a huge impression on any new prospective buyer.
The garage is usually the last room you turn your attention to when you are building a new home or renovating an existing home to live in or even flip. Even so, investing in your garage may be that point of difference you are looking for that could deliver a higher final sale price.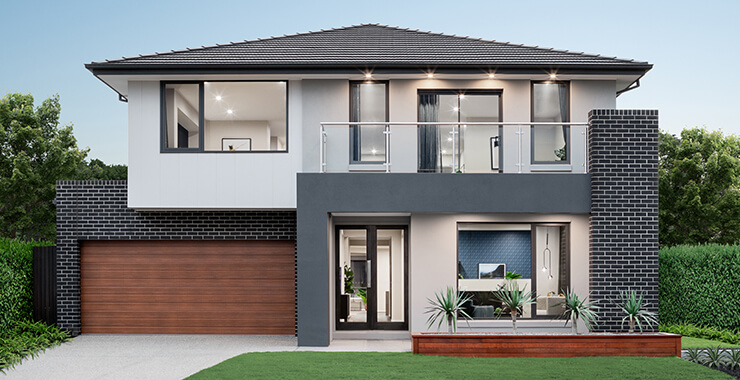 Consider that a higher proportion of customers who call StoreWALL looking for ideas and pricing to improve their garage are women. A tidy and organised garage doesn't just appeal to the male buyer. It can motivate both parties to see your home as a worthwhile purchase.
New Home Design
Home design in Australia has moved the garage from the back of the property to the front. For many, it is also their main point of entry into the main living quarters of the home. However walk past most new homes and you will notice that their double garage usually only fits one vehicle, with the remaining free space taken up by stuff usually parked on the ground or on shelves against the wall.
Unfortunately it does not make for the prettiest site and confirms that garages still don't get enough attention and that garage sizing by many home builders is not meeting people's needs.
If you are prepared to invest in your garden so that it improves the overall look and value of your home, why wouldn't you also invest in the garage? Consider how you will feel each time you enter and can easily find that tool or that beach chair or piece of sporting equipment. Whilst we don't build our homes for our neighbours, they too will compliment you on the complete package you now have.
We recently completed some work on a lovely new home (about 18mths old) in a Melbourne beach side suburb which had a combination of brick and plastered garage walls that were not really helping this owner.
Following their investment in StoreWALL, the owners now had a lot more options on how to tidy up their garage (they also did some work on the covering the concrete floor). The owner started hanging items on the wall before we could collect our tools to leave.
Home Renovator's Missing Piece
If you are in the game of renovating old homes to rent or sell, I doubt the garage would receive any attention outside of a quick sweep prior to inspections or auction day.
If prospective buyers see value in a well designed garden that is easy to maintain, what would they think of a kitted up garage with an easy to use storage solution that is ready and waiting for them?
Investing in Your garage
If you are looking to landscape part of your home including new lawn and plants, a budget of $2000 would be the minimum (that is probably just for the lawn) you would need to start with.
A garage wall area of about 5-6m in width and 2m in height with wall panels and a bunch of accessories like looks and baskets would require an investment of about $2500. With this investment, the garage and storage options offered would be complete and ready to use. To a prospective buyer, your $2500 may be worth a lot more.
A Garage for Life
You might not be planning on staying in the same home for the rest of your life but a garage kitted up with StoreWALL is an investment for the life of the home. It will outlast many generations of owners and they will all be thanking you for it.