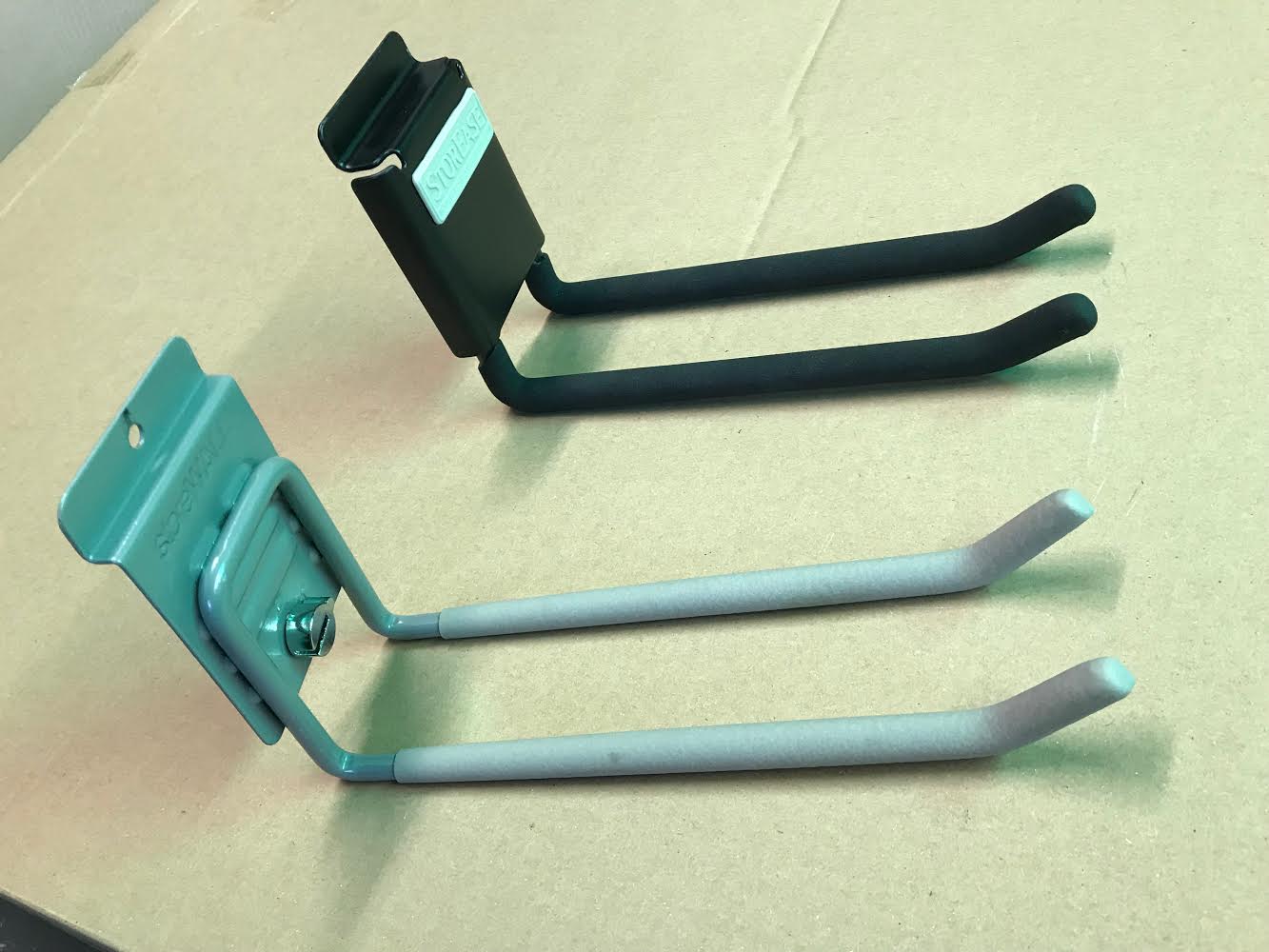 Visit your local hardware store and you will find an extensive range of DIY garage hooks. From small to large, and hooks for heavy and light objects. Many of these hooks are designed for you to attach directly to your garage wall with a screw or bolt. There are also hooks designed which are specifically designed for a pegboard or a slatwall.
DIY Garage Hooks
This week, I looked through my own garage and found a variety of wall hooks that I have collected over the years. I spent some time reviewing and comparing them to the StoreWALL range. The review which is pretty detailed focuses on the thickness of the metal used, the use of backing plates, the quality of the finish, the style of hook and the installation options.
Most slatwall designed hooks are not build for direct installation without the slatwall. StoreWALL's range gets a Yes and No answer here. Whilst not designed specifically for this, its backing plate has a pre-drilled hole to allow for direct installation. What complicates the installation is the CamLok mechanism which protrudes at the rear of the back plate. This stops the backing plate from sitting flush on the wall.
Therefore it is a more versatile option than StorEase which also has a protruding backplate but doesn't have a predrilled hole.
StorEase & Sure Hook
My review is included in the video I have added below. It runs for about 10mins and compares a range of hooks I have purchased from my local store. I have pegboard hooks, StorEase hooks, as well as Surehook.
The video reviews each DIY garage hook so you can get a better understanding about the strength and practicality of each hook and hook system it belongs to.
Slatboard or slatwall systems whilst requiring an upfront investment eliminate the need to drill holes into your walls. Each hook or bracket or shelf can be moved around as required. They can also be removed altogether if no longer needed. Given the amount of storage found in our homes today, it is certainly worth considering when designing your new home.