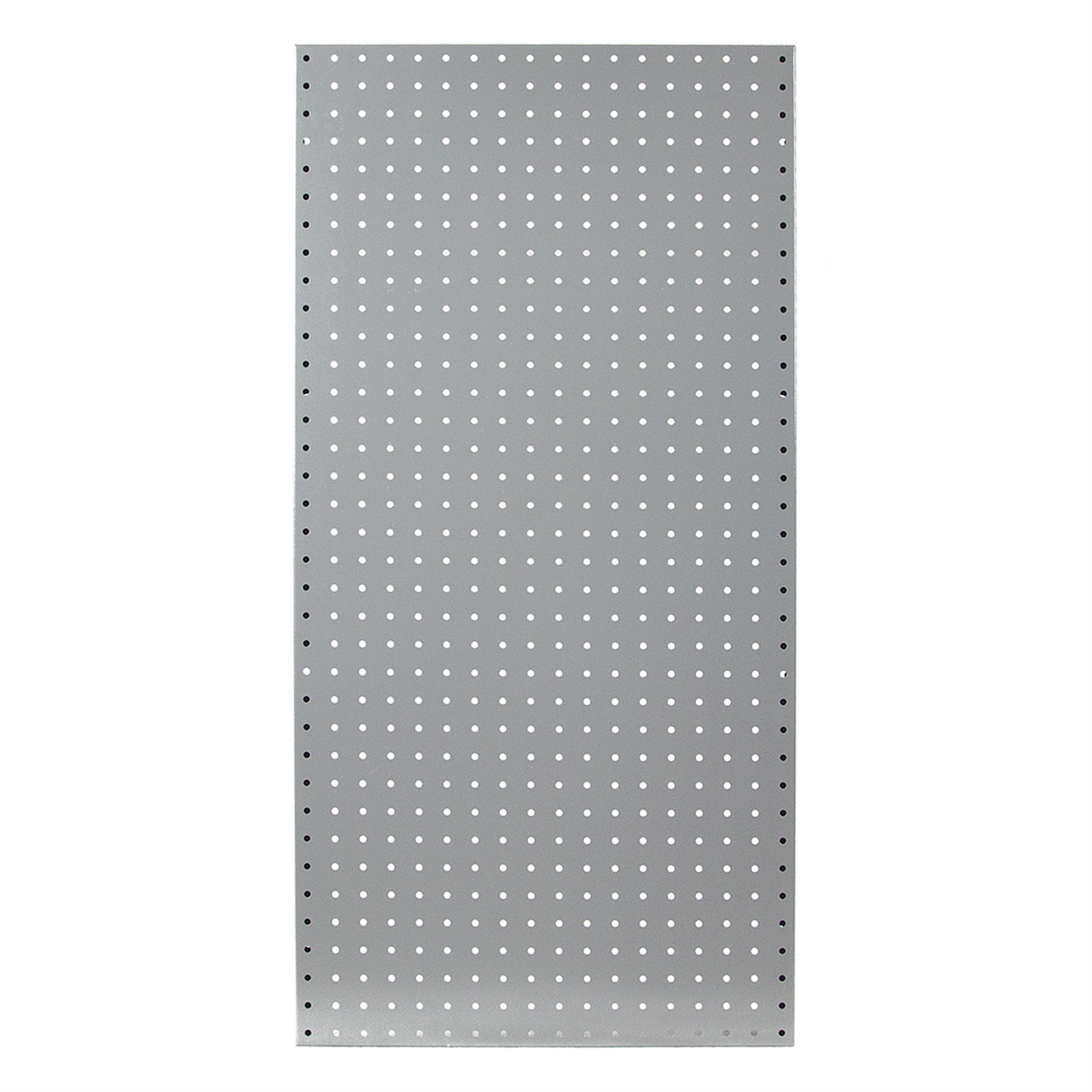 Cleaning up your garage starts with throwing out what you don't need and reorganising what you decide to keep. The choices on how to effectively reorganise are endless. If you visit your local Bunnings store you will find the ever popular Garage Pegboard. Pegboard garage storage is relatively cheap and super easy to install. Garage pegboards are paired with a range of hooks which are inserted into the board to hold and hang your items. It's all pretty simple.
Garage Pegboards
I hate pegboards. When I fist purchased the home I live in (19 years ago), my garage had pegboards on one of the walls. They covered several meters in length and about 90cm in height. The coverage was fine, but the quality and practicality was not. My garage pegboard was made from masonite. It was durable but over time it's shape warped (severely). This wasn't my main issue however. I just hated using the hooks. They were not sturdy enough when on the board and my items would always fall off.
I had several long and some small hooks and the small hooks (particularly the extra small ones) where a real nightmare. Below the pegboard I had a bench and everything would fall behind the bench.
Slatwalls Vs Pegboards
Slatwalls are a far superior solution for garage storage compared the the garage pegboard. This is why:
Firstly the material that your typical slatwall is made from is stronger and heavier. Although much of what is sold by Bunnings in terms of Pegboards are made of a metallic material.
The range of slatwall colours is much larger.
The range of hooks on offer by slatwall systems is significantly larger and now includes heavy duty hooks. Your pegboards are aimed at lighter goods.
The locking mechanism using by even the cheapest slatwall is strong and sturdier than a pegboard.
Your premium range of slatwalls like StoreWALL are made from thermoplastic so they don't lose colour, rust, take in moisture nor change shape.
StoreWALL's installation process using InstallStrips adds additional strength to your wall so that it can carry the heavy loads.
Yes there is a price difference but I believe it's balanced out by the difference in quality.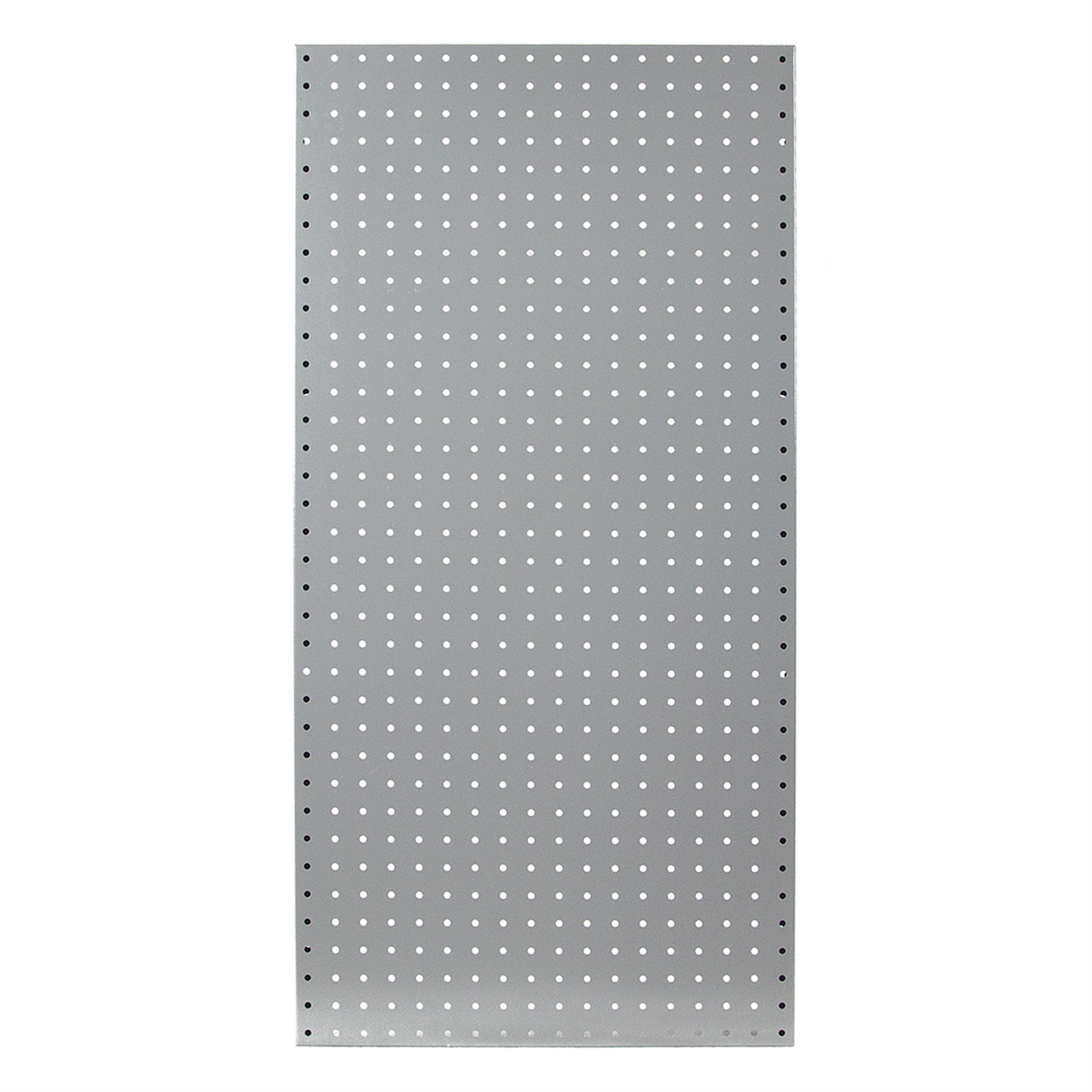 Pricing your Garage Pegboard
Let's take a look at price first, because Pegboards are usually selected based on price.
Bunnings sells a powder coated steel pegboard (Size: 900 x 450mm) for $35. Total coverage is 0.40 square metres.
A pack of 4 x 200mm hooks is $6.50. You can see the locking mechanism with these simple hooks. The two hooks at the rear plug into the board and the one hook presses against the board, creating resistance and holding the hook in place.
A pack of 4 x 200mm hooks is $6.50. In total it comes to $41.50.
StoreWALL's equivalent includes:
1 x StoreWALL 1.2m panel (1.2m x 0.3m) for $55 with a total coverage are of 0.36 square metres.
The images to the left show the StoreWALL alternative. I have displayed the 63mm hook and the 190mm hook alongside the Pegboard option offered at Bunnings.
Pricing for the StoreWALL options are as follows:
63mm – $13.30 (each)
190mm – $16.65 (each)
Key differences in StoreWALL's quality include:
Heavier metal
Heavy plate on the back of the hook which is used to support the locking mechanism and weight.
CamLOK locking mechanism so the hook will NEVER fall off.
Garage Pegboard Ideas
This video shows me using the Pegboard hooks on the StoreWALL panel. They hook in with no issues but in terms of stability and a quality garage wall panel solution, you can't really compare these hooks to what StoreWALL offers.