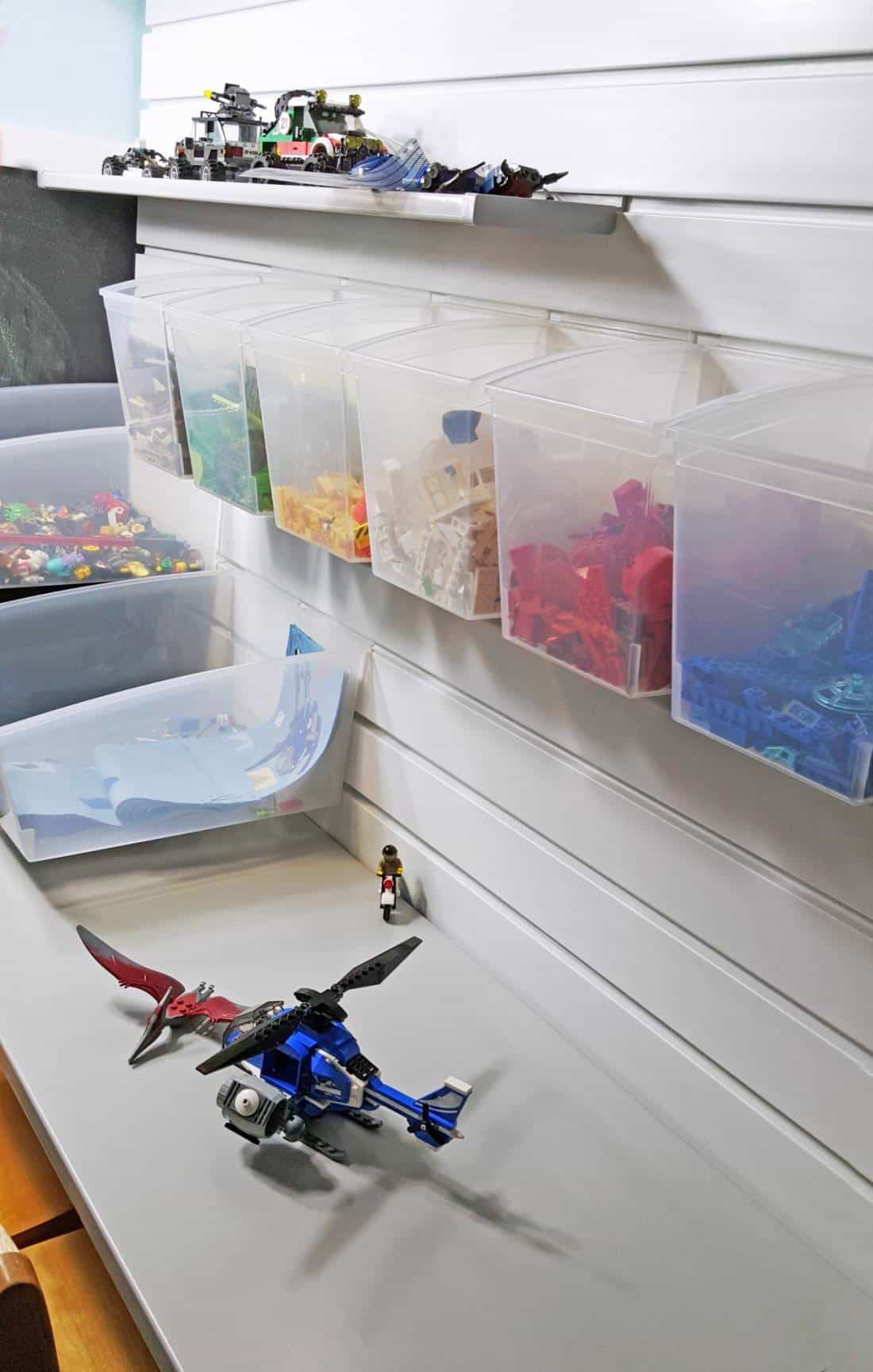 The StoreWALL product range this week got a little bigger with the introduction of our new Slatwall Bins. We have added 5 new slatwall storage bins to our catalogue to give you greater storage choice complimented with a great variety of colours.
Our new bin range includes 3 popbox bins and 2 slot bins. We offer:
Small popbox – 

(L) 130mm x (W) 140mm x (H) 100mm

Large popbox – 

(L) 357mm x (W) 280mm x (H) 170mm

Cube popbox – 

(L) 170mm x (W) 140mm x (H) 180mm

Small slot bin –

 (L) 115mm x (W) 140mm x (H) 85mm

Big slot bin – 

(L) 275mm x (W) 275mm x (H) 170mm
The range of colours includes, white, clear, black and crystal clear.
StoreWALL Slatwall Plastic Bins
StoreWALL's range has been hand picked to give you lots of options to store those smaller items that hang around your bench. With a range of sizes you can combine our slatwall bins to cater for nails, screws, hinges and tapes if you have a workshop. Alternatively, if its part of a workshop or craft section you can you the bins for your haberdashery items.
Some of the key features of the slatwall bin range includes:
Slathook for an easy fit into your existing StoreWALL panel
An elegant and curved profile
A flat base making it easy to place on existing shelving
All bins are made from super-tough, impact-modified, fade-resistant, virgin polypropylene
Managing Lego Sets
A great ways to use your slatwall bins is with kids toys like lego. The Cube Popbox bins can be great for this. The Lego pieces can be grouped into colour or sizes and then held in each of the bins. So 5 or so bins will probably do it for a young kids room. You might also want to add an additional bin "working bin" for any new Lego set that your child receives and starts playing with. It will help them keep all of the pieces together until the new creation  has been completed.
Managing lego can be a nightmare with pieces always straying on the floor and being stepped on. They also get lost far too easily. If you can combine a range of shelves you can even have the new completed sets on display.
Our complete Slatwall bin range can be found in our online store.