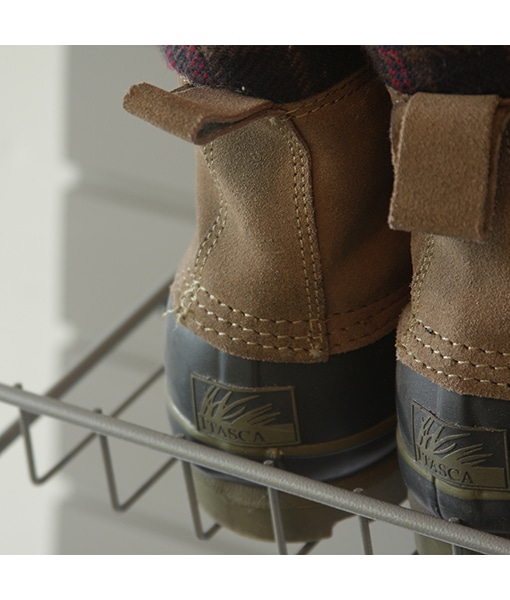 No one wants dirty shoes in their house. If you have trained your family to take their dirty shoes off before they enter your home, then you need a Shoe Rack for them to be easily stored.
The location of your shoe rack has much to do with where your family normally enters the house. This means that you may actually need 2 locations. If the parents normally enter via the garage and the kids via the back or front door, then you may need to consider multiple locations.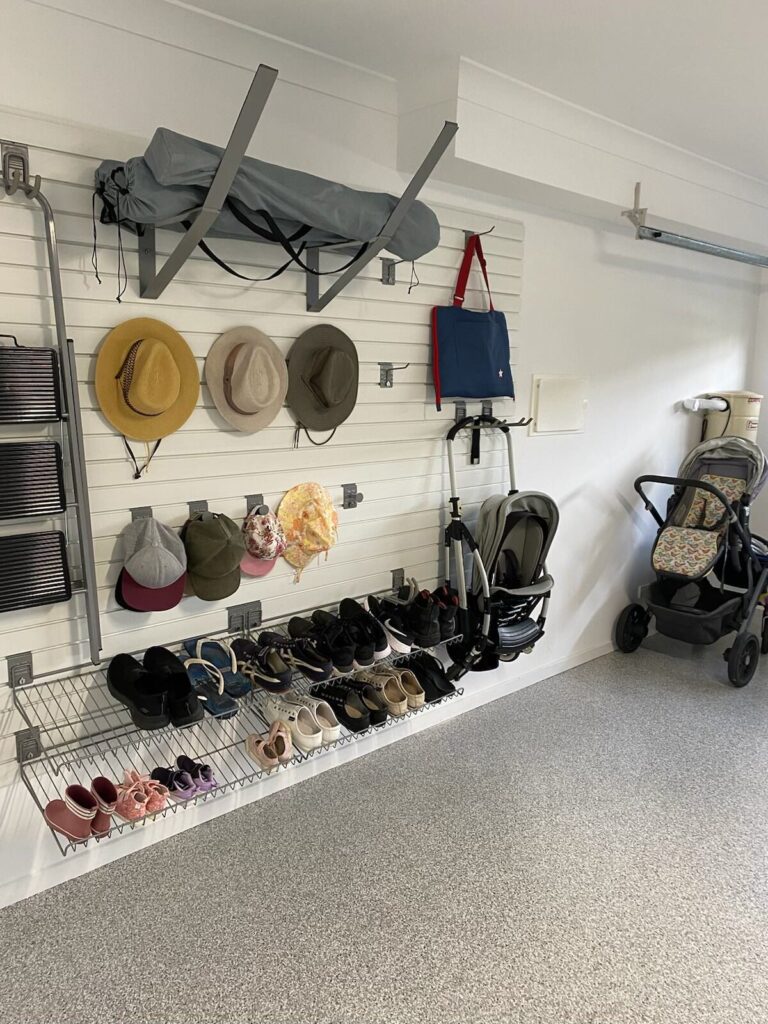 Shoe Rack Options
Stores like Howards Storage World offer a good range of racks for storing shoes inside the house. There are different-sized racks and some with drawers so that the shoes are hidden. One of the biggest challenges with storing shoes is keeping them in pairs in some neat order.
These racks make a difference as long as they are strong and sturdy to handle the weight of different-sized shoes. Look for a stand that is built with screws or some credible fastener system.
Ideally, any shoe rack you keep inside your home is in a closet somewhere that is easily accessed at the entry point. If you are keeping the shoe rack outside, then I would look for a shelf that is heavy-duty in its structure and powder coated. My experience with external racks is that they need to not only support the shoes but also the weather. What you may find is that after a night of heavy wind, your rack is on the floor along with your shoes.
StoreWALL Angle Shoe Shelf
If you are regularly accessing your home from your garage and would prefer your shoes to stay in the garage, then check out our Angle Shelf for your shoe storage.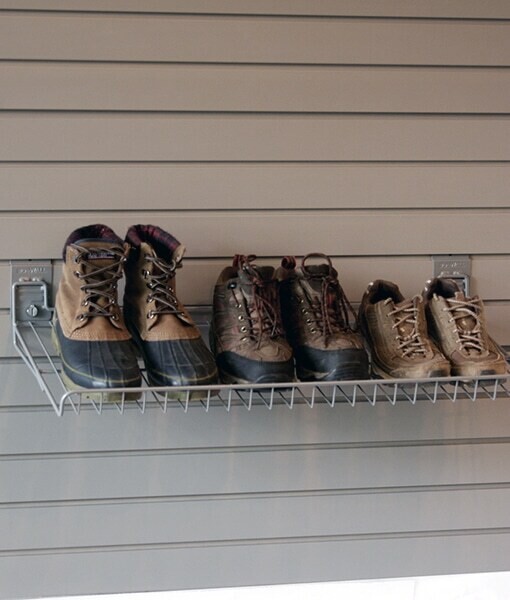 The StoreWALL Angle Shelf can store up to 3 large pairs of boots. It is angled in a way that allows for any mud or moisture to drip off the shoes. The Shoe Rack is powder-coated and measures 762mm in width and 381mm in depth.
Designed to be used with StoreWALL's wall panels or most slatwall panels, it can be a very useful addition to your garage wall so that your dirty work or recreational shoes can be left outside to dry.
With StoreWALL's CamLok locking feature, you can be sure that the rack will only move when you decide you want it moved.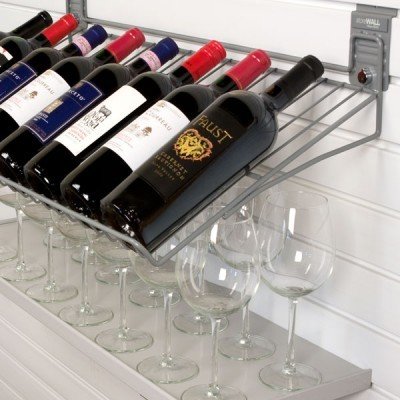 And when you no longer want it for your shoes, give it a quick clean and use it for your wine bottles.