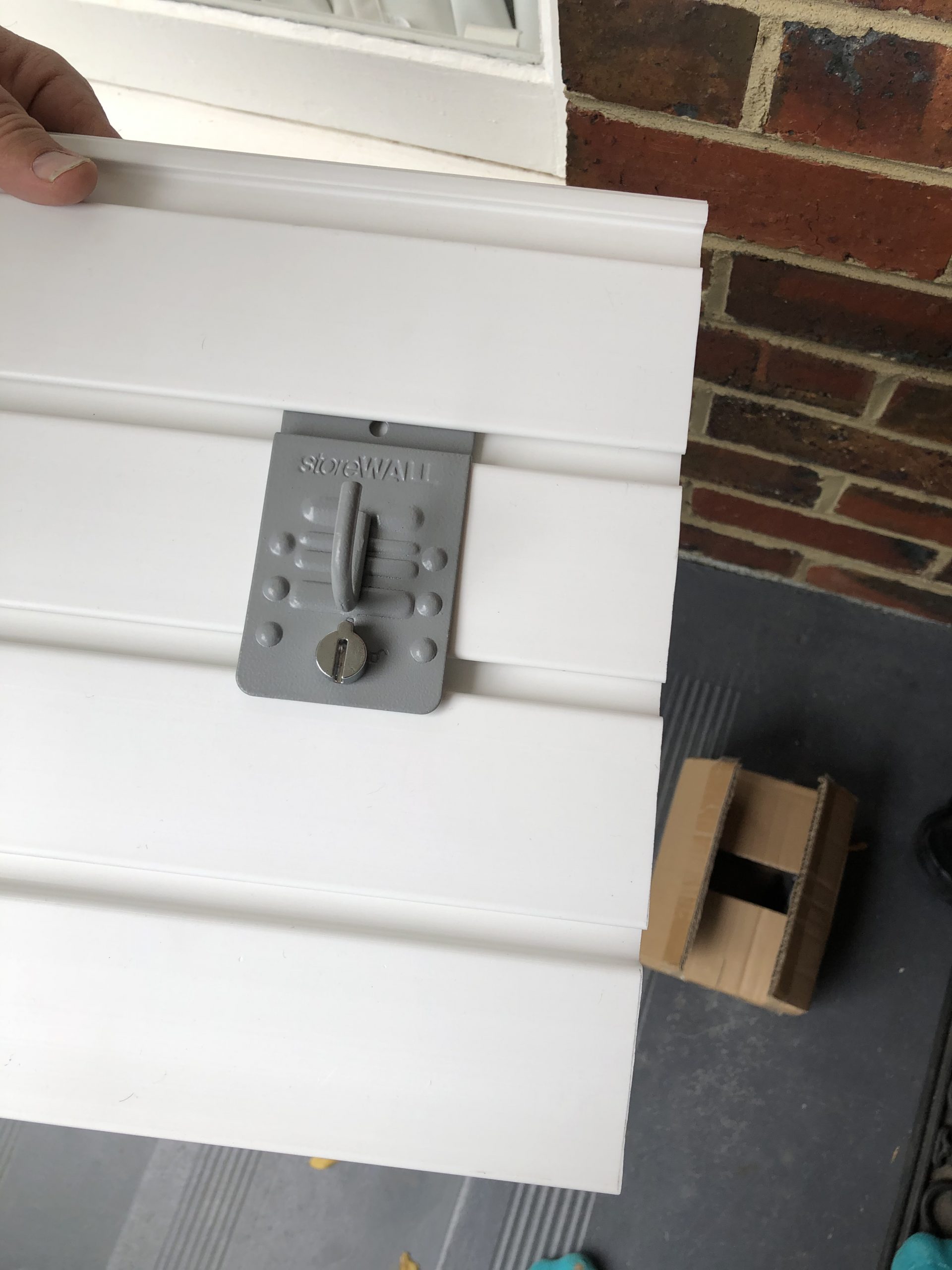 Several weeks ago I had an enquiry by a customer in Melbourne who had the GarageTek Storage System installed in their garage but wanted to use the StoreWALL hooks on his new walls.
GarageTek is part of the Attic Group who obviously also install Attics in your home. They provide a garage wall storage system with wall panels and accessories. You can visit their website to learn more. I have no doubt that their storage solution is of good quality.
However this one customer must have seen something on the StoreWALL website relating to our accessories which he liked. It may have been the range of hooks, baskets, brackets, shelves, bins, totes.
It most probably was the CamLok locking mechanism which is unique and the best way of securing your accessories to your wall without damaging it or having your goods fall of it.
We have reviewed CamLok many times. I have added the video below for you. CamLok is a real winner. It's a great design and makes a lot of sense. Most storage system accessories use a form of claw to secure the accessory on to the wall panel, grabbing it from the top and the bottom and usually from the front and inside the slot.
Anyhow this week this customer called me up again asking about the measurements of our accessories and if they could be used on his new walls. We have had this before. I have also reviewed storage solutions such as StorEase demonstrating how StoreWALL accessories can work on a StorEase panel (not the other way around).
I took some measurements and sent him some photos of the panel and the accessory locking system. They seemed to be within the range he was looking for so he came out to see me.
We don't have a showroom, but if you are in Melbourne, a look and feel visit can be organised.
Peter arrived within 30 mins with an off-cut of his GarageTek Storage System wall panel to try the StoreWALL J Hook also known as the StoreWALL Bike Hook. We tested it and it fitted perfectly on the GarageTek wall panel. Given this I also assume the GarageTek accessories would fit on the StoreWALL panels as well.
Below are some shots of the accessory on the panel. He purchased a few of them.
StoreWALL's Bike Hook is very popular. However later this year (2020) we will be bringing to Australia two new Bike Hooks. One will be the swivel form of the J or Bike Hook. The second will be a StoreWALL plate for installing the popular SteadyRack which you will be able to buy from us but other popular bikes stores such as 99Bikes.
Stay tuned for more on these new accessories.