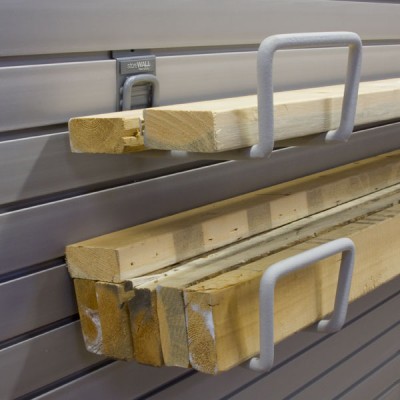 My name is Arthur Koulianos and I am the owner of StoreWALL Australia. Over the past 10 years I have built and run several online businesses learning plenty along the way, helping lots of customers and earning a little extra money for my family. I really enjoy building and running projects and have a background doing this in my full time job (see Linkedin profile). There are lots of reasons which answer Why StoreWALL?
I stumbled across StoreWALL when looking at starting a new project. An online business was for sale which sold a range of garage storage solutions. It's market was the USA which wasn't going to work for me in Melbourne but I thought why not do something similar in Australia. I investigated the market further and then spoke to several providers of these wall mounted systems.
Wall Mounted Storage
What I discovered was that wall mounted storage has traditionally been marketed and sold by Garage solutions specialists. In addition the wall panel solution is also popular for retail store fitouts. Most people including myself had no idea about these solutions because they aren't really offered to the retail market.
Once I discovered StoreWALL I made contact with the Managing Director (owner) and we started to exchange a few emails. He explained how its sold in the US and what we can do in Australia. I took this onboard and then contacted a few distributors in the US for feedback. All of them said that the product was "really good quality", some even said it was the "best wall mounted system" they had used.
I also reviewed their range, watched the videos and compared pricing to what some of the local solutions had offered and was confident I had found the right product. The range of wall panels was great. Both standard and heavy duty options with a great range of colour. The accessories are second the none in both variety and quality. On top of this is the CamLok system which secures it all together so that it never falls off the wall.
Why StoreWALL? – Best Product in its Class
One of the things I had learned when started my previous online projects was the work on offering the best product on the market. Whilst price mattered, having the best product as your offer meant less issues and happier customers who hopefully would refer new ones to you.
So began StoreWALL Australia. We will be offering the StoreWALL range via our online store directly to every day mum and dads. It will solve an important problem in the garage or storeroom its DIY when to comes to installation. Even if they don't want to do it themselves we can refer installers that they can work with. We will also work with garage solutions specialists who want a more durable and quality wall mounted system.
StoreWALL has enjoyed great success in the US and has a great reputation as a quality system. We hope to do the same in Australia with great service and advice. We offer online chat, phone and email support for whoever wants to know more about the solution. Hopefully everything above has answered the question – Why StoreWALL?
The biggest challenge for any online business is finding customers and getting some attention from search engines. We will work on this daily and learn and hopefully start to build traffic. We will also try some advertising and see what the results are. There are no plans for a retail store or showroom but we might try a kiosk at a shopping centre or similar later in the year. Lots of challenges ahead but I am glad we started.