StoreWALL Heavy Duty Utility Hook is perfect for a ladder (or two), a garden hose or even weights from your home gym. Hang your barbells and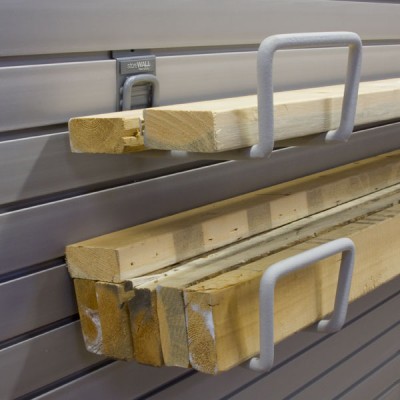 keep them off the floor and away from dust and water. The Heavy Duty Utility Hook has a pre-installed CamLok™ to keep your items in place, and the hook on the wall!
StoreWALL offers a great range of utility hooks for garage. So many different shapes and sizes to feet everything you have stored in your garage.
Heavy Duty Utility Hook Unit of Measure
Sold as 1 piece
StoreWALL Heavy Duty Utility Hook Specifications
228 mm off the wall x177 mm at the widest point x 139 mm in height
Maximum recommended weight capacity for the Heavy Duty Utility Hook is 68 KGs. (Wall panels installed with InstallStrips)