Our StoreWALL 127mm Single Hook is one of StoreWALL's most popular hooks!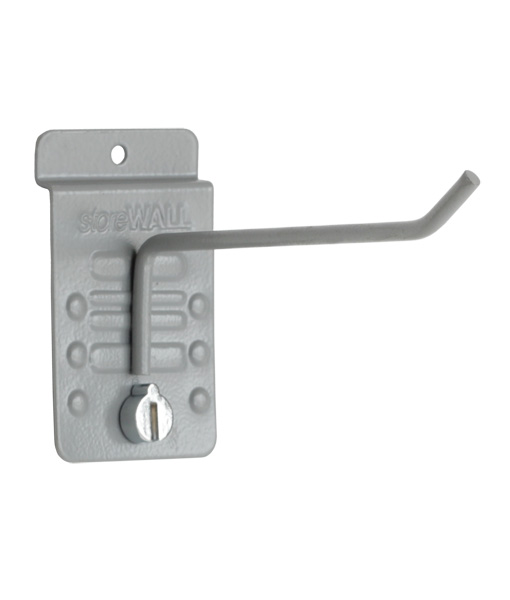 Due to its extended length, this hook lets you store bigger items, or just organise more of them with one hook!
DIY Garage Hooks
Just like the rest of our DIY garage hook range. the StoreWALL 127mm Single Hook is CamLok™ equipped, and ready to go to work. Add it to your wall in the desired location, lock it in with CamLok, and be confident that it will not move nor fall along with everything hanging off it.
Great uses for this hook include hanging tennis rackets, brooms, or other cleaning items with a hanging hole as well as ear muffs and protective glasses. Anything that has a thread to hook onto or a hole through which the Single Hook can be attached is ideal.
Furthermore, each hook can handle 15KG in total weight when it's installed with our Installstrips so you have plenty of flexibility in how this hook can be used on your Slatwall panel.
Try one today. Better yet, try 2!
127mm Single Hook Unit of Measure
Sold as 1 piece
127mm Single Hook Specifications
127mm L x 50mm W x 88mm D
StoreWALL 127mm Single Hook maximum recommended weight capacity 15KG. (wall panels installed with InstallStrips).