The StoreWALL Small Angle Basket is expertly designed for a variety of uses. At 406 mm in width it can easily hold a variety of cans and rags. The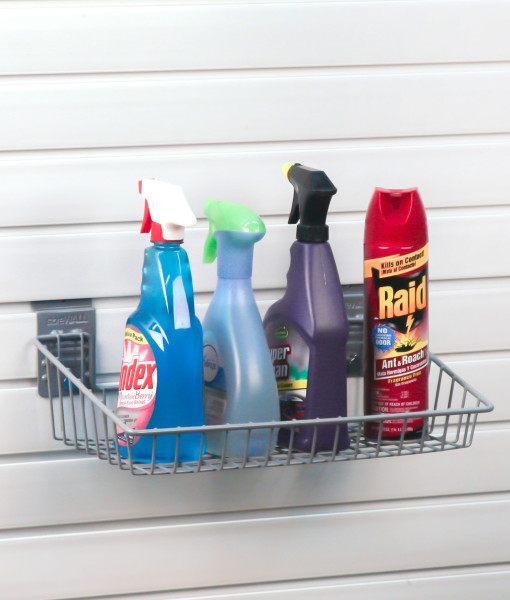 Small Angle Basket is a clever way to keep those poisonous liquids off your bench and your floor. Place them high and out of reach with a basket.
If you want a larger pegboard mesh basket alternative, why not try the Large Angle Basket.
StoreWALL Small Angle Basket Dimensions:
(Height) 165 mm x (Width) 406 mm x (Depth) 228 mm
Small Angle Basket Maximum recommended weight capacity 45KGs. (wall panels installed with InstallStrips).
Compatible with all StoreWALL wall panels including:
Basic Duty
Standard Duty
Heavy Duty